The Kardashian Beauty line released recently is amazing! I was given the chance to review and test some great products, and my conclusion is that they all rocked!! I have fairly sensitive skin and these products did not AT ALL irritate or break me out , and for that, I love them!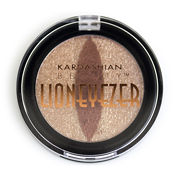 The first up was the diverse LIONEYEZER eye shadow, available at www.Feelunique.com for $20.32. This versatile eye shadow can be used both wet and dry. When using wet I recommend just the middle dark brown stripe to use as a "liquid" upper eye liner! It help give that fabulous cat-eye look that I am so fond of! The sides on either side of the dark brown are a great shimmery nude color that give the upper and middle eye lid a shimmery natural look! I have been using this product non stop and am pretty much in love with it!!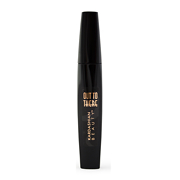 Net up in this amazing make up line is the Out to There mascara $20.32 at www.feelunique.com. This is by far one of my all time favorite mascaras, and I will say that I have tried ALOT of them! I have naturally very long eye lashes and this mascara helps to show them off without clumping them together! The color is raven black and the curved applicator helps to elongate and divide the lashes so there is lots of great length without the clumps.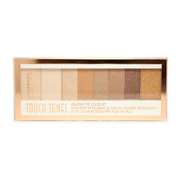 Touch Tones Gradient Shadow pallet is next and is $20.32 at www.feelunique.com. This pallet comes in three color sets: Mirage (pictured above), Silhouette, and Echo. I tried out the Silhouette color pallet and loved it. With medium colored blue eyes and reddish blonde hair I felt this color set really enhanced what I had! The colors go on smooth and they are great colors to blend and toy around with to make a great smoky eye. All three of these shadows have 2 neutral colors on the left side and the rest of them are shimmery tones that will make any eyes pop with color!!
A week of Kisses by these lovely Kardashian ladies is vibrant and daring! It is $20.32 at www.feelunique.com , and is definitely worth it! These colors are fun and bold, sure to put some flair into an everyday outfit! Each lip gloss in labeled with a day Sunday-Saturday. The glosses are shimmery and give off some serious color and the cool thing is they are all honey flavor based! They have a mellow more neutral Raw Honey, a vibrant Orange Blossom Honey and dark and daring Blackberry Honey. All these glosses go on without a hitch and taste great!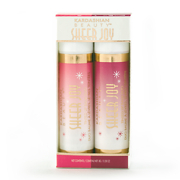 Sheer Joy is a double play tinted lip balm available at www.feelunique.com for $11.05. These lip balms are moisturizing and beautifully colored! The colors are Cherry Kiss, which is a light pink and Berry Kiss with a little darker of a color, think dark colored raspberries! I am usually not a fan of the colored lip balms, but I loved these two!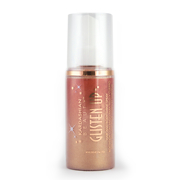 Glisten Up ladies because this body/hair shimmer spray is something that I HAVE to recommend to anyone! You can find it at www.feelunique.com for $20.32. This shimmer spray not only smells fantastic, but unlike other body shimmer sprays that leave your skin sticky, this one is a smooth finish, with NO stick! This spray gives that dull winter month skin some radiance that I adore!
These Kardashian Beauty products are all a great buy, and they make awesome gifts! The prices are reasonable and definitely worth it. I love them all and plan to continue to use them in the future! So ladies give them a try, I doubt you will be disappointed!