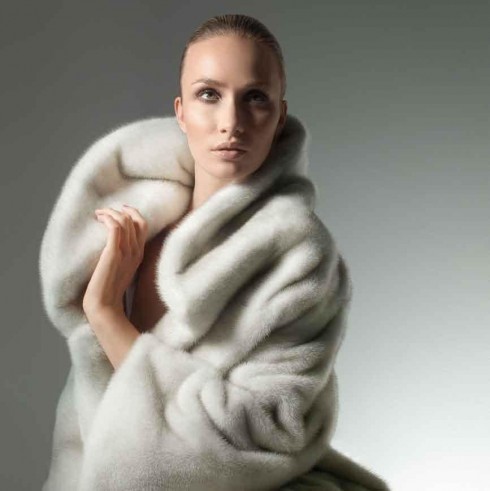 Img Source: www.pro-tempore.dk
At one point in time, faux fur was seen as a fad, not as a classic staple in fashion. When the world was a bit more ignorant about what it took to obtain furs, genuine furs and pelts were the staple of high fashion. But as awareness has risen, times have changed, and so has the fashion industry. Below is a look into why faux furs are so popular, and how they have transitioned from fading fad to fashionable classic.
 
Animal-Friendly
 
The world has a greater awareness of animal rights these days, and it's a good thing. Where once many were blind to the cruel realities of how animal skins come to be on the rack, now the doors are open and people have access to information about what it takes to get genuine animal fur. Furs have always been seen as a luxury good, so the style itself never really went away. But faux furs are no longer seen as cheap alternatives, but as a way to honour the animals with such beautiful prints by not killing them to obtain their pelts. Real fur also puts a significant drain on the environment, so faux fur is essentially helping the planet, as well. There has been quite a shift in this area over the years in fashion, particularly recently, and most fashion bloggers and critics will say that faux furs are a better option because no animals were harmed in order to obtain them. In fact, many high fashion designers are purposefully promoting faux fur so as to get away from using the pelts of animals, making animal rights activism high fashion, in a sense.
Variety of Options
 
Another reason faux furs are so popular is because they're so versatile. There's so many ways you can combine faux fur with an outfit, that it's become the talk of several fashion blogs. The faux fur vest seems to be a favourite, as it can be paired with virtually anything from a fancy dress to a boyfriend shirt. Any item that can be paired with several other items is a fashionista's dream, because you can get so many outfits out of the same piece. This, of course, frees up your budget to buy other amazing items. Not only are there a variety of ways to wear faux fur, but there are a variety of faux fur products – from purses to sweaters to shoes – and a variety of colours and patterns to choose from. The versatility of this material makes it a fan favourite.
Price Point
 
Not only are genuine furs inhumanely gathered, but they're incredibly expensive. Some people in the world might be able to afford hundreds of thousands of dollars for a pelt, but most people can't. Since faux fur is so incredibly economical, it makes sense to forego the real things and opt for the fashionable yet fiscally friendly version instead.
Allergies
 
Many people suffer from allergies, and much of the time real fur will spark those allergies. Even if you have no problem with the animal cruelty issues, and you have an infinite amount of cash to spend, if you're wearing your genuine fur with puffy eyes and a runny nose, it kind of loses something. For most people, the nearly hypoallergenic nature of faux fur is more of an added perk, and not the main reason they choose faux fur. Even fur that is usually humanely gathered, like sheep hair (to use in yarn) and other wool products, can cause major allergy issues for those who have them. But now, allergy sufferers can don a beautiful faux sheepskin jacket without having to grab for the tissues, freeing them up to wear the fashion with confidence.
Sustainability
 
Since faux fur is manufactured, it's very sustainable. Instead of relying on an endless supply of animals to use for their skins and fur, manufacturers can create beautifully stunning faux fur whenever they please. This is a great benefit to animals and fashion alike. It also allows people to use faux furs inspired by endangered species, which obviously is not possible if you insist on genuine fur.
Evergreen Style
 
Faux fur has become a fashion staple because it's simply beautiful. Whether on a handbag or a jacket, it's a way to express a bold style with class. So much of the time in fashion it's a decision between bold or classy, wild or professional. But with faux fur, you can have both, and it's simply stunning.
Megan Barnes is an avid fashion aficianado. She enjoys tracking trends and writing about street fashion on style blogs.