I know SPF should be reapplied every three hours, but I'm a busy gal. And have you ever tried lugging a container of sunscreen to the beach? It just doesn't work. Not only does it get everywhere, but who wants to get all greasy and covered in the stuff?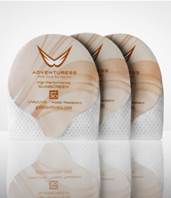 That's why I'm so in love with this new product. You can apply your sunscreen before you leave and then do any touch ups at the beach. Adventuress YouVee Sunscreen Swipes are individually wrapped with just the exact dosage to touch up or reapply sunscreen. Not only are they fragrance and paraben free, but they don't leave a greasy residue on hands or fingers.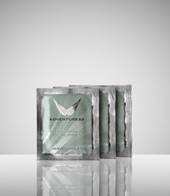 Freshen up your face with the Adventuress Fearlessly Refreshing Facial Wipes that are transportable and biodegradable towelettes. Not only do they cleanse your skin, but they sooth and hydrate it as well thanks to the seven different plant extracts in the formula to put a stop against red spots and irritated skin.
What are your beach necessities?