Emerald is Pantone's official pick for the 2013 color of the year. I haven't seen very many emerald green products in stores yet this year. So I'm super excited to share with y'all three products from TIGI Cosmetics and essence cosmetics that fit this new (and rather sexy) trend perfectly.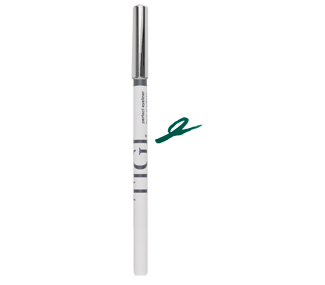 Unless you are moi who dyes her hair at the drop of a hat, tries black nail polish on Christmas for kicks, or regularly uses odd eyeliners that don't really match her eyeshadow…..eyeliner is a great way to try out this trend. Lining your eyes with the TIGI Cosmetics Perfect Eyeliner in green ($17.00). If you're on a budget (ha, who isn't?) essence cosmetics has it covered with the long-lasting eye pencil in have a green ($2.49).
I'm an artist of sorts and I consider makeup to be an art as well. Eyeshadow is probably my favorite part of makeup besides lipstick. I love swirling the colors and creating new shades out of my eyeshadows. And you can switch your regular (and boring) eyeshadows out for the essence mono eyeshadow in happy hour ($2.49).
Looking for something more subtle? Opt for a pop of the color of the year with your next manicure. Try essence color & go nail polish in walk on the wild side (SRP: $1.99).
Find essence cosmetics at your local ULTA or www.ulta.com. Visit www.Tigi-cosmetics.com for a TIGI Cosmetics salon retailer near you.