I am officially in love with Miche Bag. Of course I love all cute bags, but the Miche Bag ROCKS. These bags are so fashionable and function-able.
I'm a girl who loves handbags in all different colors! Thanks to Miche Bags however you can get all the different colored handbags with one bag. How? Because Miche uses an interchangeable purse that you can transform to match your outfit with a simple shell. Or, you can change the shell to match your mood, setting, or the season!
Miche sells several different base bags and then TONS of shells. This concept is so cool because you can get several different handbags for less.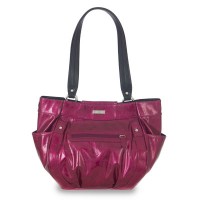 I had a chance to review The Demi Base Bag and two of their newer shells. The Sharon and Reyna shells.
All three of these products are incredible. The colors of the shells are amazing and I love how you can go from day to night within minutes. It's so easy to switch the shells and you can do it under a minute!
To change your shell you simply release the magnets that hold the shell in place and pull out your base bag. Then, place your base bag into a new shell. Yep! It's THAT simple! You don't have to spend a ton of time switching your bag to a new one, you can just switch the shell in a matter of minutes. My favorite part is, is that you can't tell that the bags are two separate pieces. The bags are so beautiful and everyone that has seen my Miche Bag LOVES it!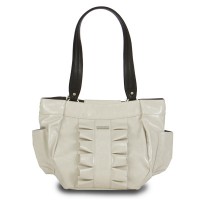 The quality of the Miche Bag is amazing! I cannot believe how well made these bags are. They are built to last and look amazing.
Be sure to check out all of Miche Bag's great products!
The product for this review was provided to us free of charge for the purpose of product testing. This does not effect our opinion of the products in any way. We only write about products we personally like and use, regardless of how they were acquired.