I recently found out about the coolest company! They are called Hard Candy. Hard Candy sells cosmetics that not only make your face look stunning, BUT the packaging? It's edgy, funky, fun, and cool. I am in love with it.
I might be a girly-girl, but I'm also have a edgy side as well. And this cosmetic packaging fills my need for totally cool products perfectly! How often do you come across a company that not only sells amazing cosmetics, but the packing is SO cool!
Anyhow, I'll stop gushing about the packing and get on to the products…….. 🙂 I featured my top four picks from Hard Candy below, but let me just say that these products do not disappoint. They are amazing and your face will look amazing after you apply these products!
And the best part? These cosmetics are BUDGET friendly priced affordable at under $10 these cosmetics fit any girls budget!!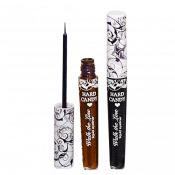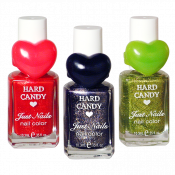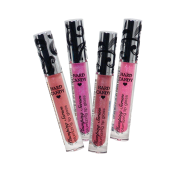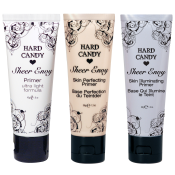 With a wide variety of fun products to choose from you are sure to find some that you love. We are in love with Hard Candy. The products are not only amazing, but the packaging is so darn cute and fun! These cosmetics make the perfect gift for all girls.
You can find Hard Candy Cosmetics at Walmart and other stores nationwide. Or at HardCandy.com