Do you have a friend who likes to run? Or maybe you do, and if that's the case then we have the perfect item for you! 🙂 Balancing Act Clothing is a unique company that sells inspirational t-shirts for women. I got the chance to review their Run Like A Girl t-shirt and I love it!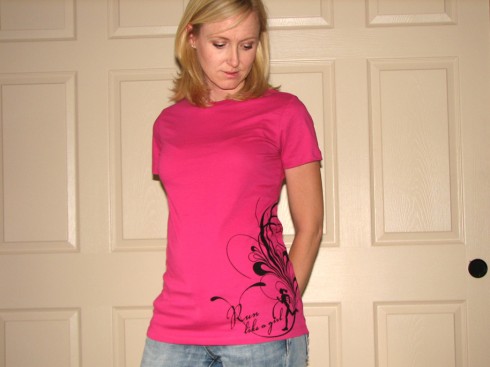 This t-shirt is super soft and comfy. As a runner, I love the running aspect to it. It's so cool that someone finally came up with feminine, yet attractive shirts that are for runners. And of course, I love how well made this shirt is.
Not only are these products well made but they look super cute too! Even though that's not me in the picture, the shirt really is adorable!
This shirt is pretty much true to size. I got a small and it fits perfectly. It's a great feminine fit, and it looks great on me! Plus it washes up REALLY well without shrinking.
If you are looking for inspirational t-shirts then check out Balancing Act Clothing! These adorable tee shirts would make great Christmas gift for any fashionable athlete in your life!
The product for this review was provided to us free of charge for the purpose of product testing. This does not effect our opinion of the products in any way. We only write about products we personally like and use, regardless of how they were acquired.