Nicole Lee is one of my favorite stores ever. Why? Well because they sell the most AMAZING handbag. And the new Elena is no exception. I got a chance to test this baby out and let me tell you, it's well worth the money.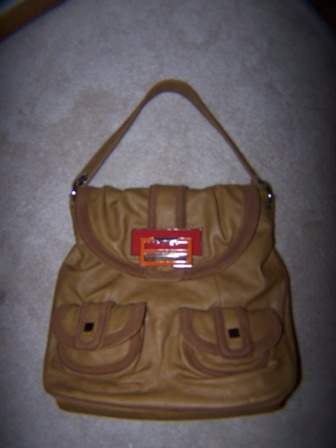 This bag features-
Two tone hobo
Inner and outer pockets
Flap with magnetic closure
Soft faux leather feel
Single strap
Cute Nicole Lee buckle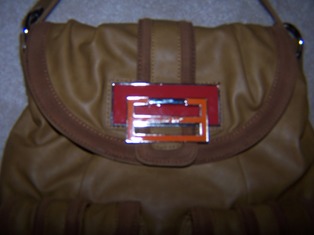 Let me just say, that I LOVE this bag. It's everything that it is claimed to be and so much more. I love all the pockets and I love how soft it is. It's so cute! The strap is very comfortable and doesn't dig into my shoulder. Plus, this bag holds everything that I **need** without looking too bulky.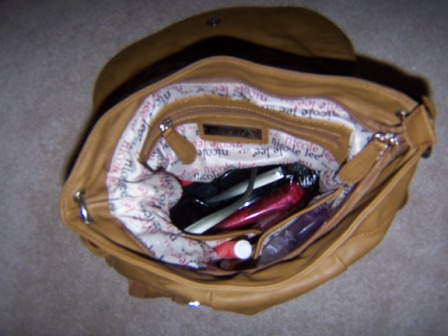 Yeah, you get to see all my junk. But, hey, check out that cute lining!! 🙂
The only negative about this bag is that it doesn't close too well. I mean, it stays closed, but the flap can be a bother to do up. BUT, that's only a minor thing.
This handbag is know my go-to handbag because of how amazing it is. I love everything about it. From the color, look, style, and feel. It's one sweet bag!
Fall in love with this handbag too? Well then you can buy it for $83.00 here. Trust me, you won't regret it!
The product for this review was provided to us free of charge for the purpose of product testing. This does not effect our opinion of the products in any way. We only write about products we personally like and use, regardless of how they were acquired.