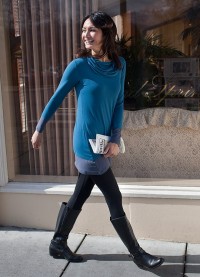 One of my favorite looks this fall is boots, leggings, and a tunic. It's a totally adorable look and it screams fall! And Yala Designs sells adorable leggings and tunics that are not only well made, affordable, BUT they are also eco-friendly.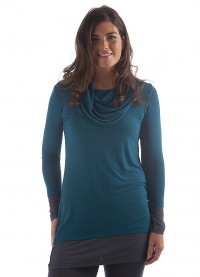 The Bamboo Dreams® Sasha Tunic, features a adorable draped neckline, contrasting trim on the hem, it's mid-thigh length and has long sleeves that are perfect for fall.
I love how freaking soft this tunic is! I mean really, it's SO soft. I'm in love with it! I might just sleep in it one of these days! 😉Shhhhhh…..
I'm pairing my tunic with Full Length Leggings. And they too are SO soft. I love how they look and feel. They complete my outfit!
Want to create your own look? Then check out Yala Designs on the web!