It's fall, and I'm sure most of you girls are looking for some affordable options to dress up your fall outfits. And tights are one way that you can do just that! One fall must have in our book is tights. They are perfect for fall! And they are one of my #1 must have's!
I love tights because they can make any look go from drab to fab! I love having tights in tons of different colors. It's SO much fun to wear them! 😉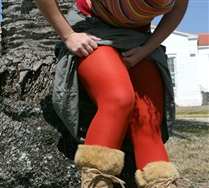 I recently came across We Love Colors. A store that sells solid color tights, plus striped, patterned, and fishnet styles.  I'm in love with the solid style tights! They are so versatile and look awesome! And I love that they come in TONS of different colors!
We Love Colors tights are soft, high quality, and incredibly comfortable.  They provide a bit of tummy control, and prevent the chafing that happens when I wear a dress or skirt and sport bare legs.  Plus, it totally doesn't matter if I don't shave! 😀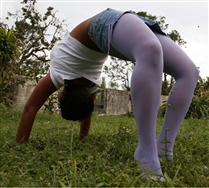 As the temperature begins to lose a bit of its bite, but doesn't exactly become balmy, tights are a great way to get some more wear out of your spring/summer clothing!
We Love Colors sells tights for women, children, and men (yes, men).  However, that's not all they do!  The brand also offers a wide selection of thigh highs, knee highs, socks, gloves, dance wear, and the like.  The trend of fabulous colors and patterns continues throughout all these categories, which means that you're more than likely to find what you're looking for.