Fall is here, and to kick it off we wanted to share some great products that are perfect for Fall! No woman should be without these awesome products!
C.O. Bigelow Vitamin Boost Cream Cleanser – No. 1670–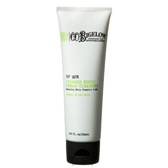 No. 1670 Vitamin Boost Cream Cleanser Healthy Skin Complex 0.8%. Give your face a natural, fresh start. This vitamin-packed cleanser foams into a rich lather to cushion skin as it washes away makeup, dirt, impurities and environmental pollutants, leaving skin looking healthy and clean, without feeling tight or dry.
Price: $10 Where to buy:Â C.O. Bigelow &Â www.bigelowchemists.com
Amika Obliphica Nourishing Hair Mask-

This hair mask hydrates, smooths and protects for fine, medium and course hair. Sulfate free, paraben free. Safe for color treated hair. Potent vitamins combined with the powerful properties of the Argan nut oil, native to Morocco, come together to form a line that replenishes, moisturizes, and brings out hairs natural balance. The Nourishing Hair Mask deeply conditions and restores hair. The natural molecules in the formula penetrate the surface of the hair to get to the root, sealing split ends improving shine, elasticity and nourishment.
Price: $40- Where to buy: www.loveamika.com
This shower gel is supercharged with benefits that make it the world's best daily luxury. It has been formulated to provide the ultimate shower experience, pampering you with luxurious lather, moisturizing Aloe Vera and nourishing Vitamin E that gently clean, soften and fragrance your skin. Enjoy in the shower or bath with a gauze sponge or washcloth. Our exclusive Into the Wild is a seductive blend of exotic mandarin, lush petals, and white woods inspired by a sensuous escape into the jungle.
Price: $10.50- Where to Buy: Bath & Body Work and www.bathandbodyworks.com
This lotion is fortified with powerful ingredients like super conditioning Shea Butter, fast absorbing Jojoba Oil and protective Vitamin E, hydrates skin with moisture that lasts all day. Our non-greasy formula absorbs quickly and completely to leave skin feeling incredibly soft, smooth and nourished, making it the perfect daily moisturizer. Our exclusive Country Chic is an effortlessly sexy blend of sparkling lemon, bright wildflowers, and spring woods inspired by the fresh air and natural beauty of America's countryside
Price: $10.50- Where to Buy: Bath & Body Work and www.bathandbodyworks.com
Love the skin you're in! This color-correcting, moisturizing face primer helps your skin look its best. It is unique in that it has a built-in sponge applicator for easy, mess-free application and contains vitamins A, C and E and other antioxidants.  It helps minimize the appearance of redness, age spots and other discolorations, helps temporarily fill in fine lines and wrinkles and smoothes and refines your skin's appearance
Price: $27.50-Where to buy:Â www.ybfstacey.com &Â www.hsn.com
YBFÂ Â Aquafusion Xtreme Black Mascara-
Nothing says beauty like full, healthy looking lashes.. This specially formulated water-resistant mascaras help create the look of alluring, voluminous and glossy lashes. Time to express your eye-dentity! It contains vitamin E and beeswax and features a a unique half-moon shaped mascara brush that helps give high definition and length
Price: $24.50-Where to buy:Â www.ybfstacey.com &Â www.hsn.com
Bath & Body Work Paris Amour Eau de Toilette-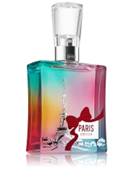 The essence of a woman who isn't afraid of spontaneous adventure. Feminine and romantic, Paris Amour captures those first fleeting moments of falling in love: stolen glances from a beautiful stranger, a stroll down the Champs-Elysees, the unforgettable kiss. The latest addition to the Signature Collection, Paris Amour evokes the enchanting spirit of the namesake city. Envelop yourself in Parisian allure every day with a blend of sweet sparkling florals and warm, creamy musk. A part of Bath & Body Works' "Romantic" collection, Paris Amour is formulated to make you feel elegant, beautiful and chic.
Price: $29.50-Where to Buy: Bath & Body Work and www.bathandbodyworks.com