I've always had a hard time finding creative ways to store things. I mean when I moved earlier this month I found out just how MUCH junk I had! Seriously! I have a ton of stuff! So I'm constantly trying to come up with creative ways to store my junk er possessions. (although I did get rid of 1/2 of my stuff when I moved! I'm not a pack rat! LOL!)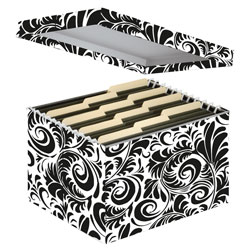 Anyhow, one way that I am creatively storing my items is with SnapNStore's file box! This file box isn't just for filing things (I'm currently using mine to keep all my misc. coin purses and stuff) it works great for keeping accessories, notebooks, papers, and makeup!
I love how sturdy it is and how fashionable it looks! It's not boring at all! I also love that it folds flat for storage. Awesome eh?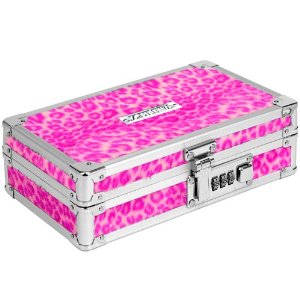 I am also loving my lock box from Vaultz Products! It's perfect for keeping personal/valuable items safe! This would be a great item to have for all you high school and college gals! It fit's nicely in your lockers/dorm! Plus, the pink cheetah print is just adorbs don't ya think?
I love both products from SnapNStore and Vaultz! They both rock!
Be sure to keep up with SnapNStore Products and Vaultz Products on facebook!