This summer whether you're packing for a weekend trip or just need to simplify your routine, beauty products come in all shapes and sizes this summer – from single-serving to double duty to high-tech…
Banish Airplane Breath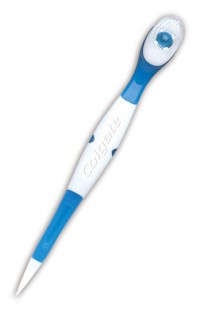 Been on the plane for a few hours and wanna get rid of the not-so-fresh taste in your mouth from airplane food? Throw a Colgate Wisp in your bag. The single-use mini- toothbrush is smaller than a lip gloss and gives you a clean, fresh mouth – no water or rinsing required ($2.39 for 4-pk, and $5.49 for 16-pk pouch).
Don't Sweat It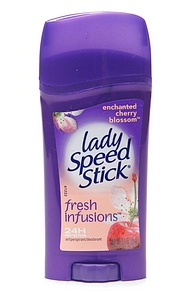 Travel-sized products save space and are cheap, in case you need to ditch them on your way home (so you can make room for your vacation souvenirs). TSA-friendly Lady Speed Stick deodorant is great for hot summer days – the 24-hour odor wetness protection Fresh Infusions line has five fresh-smelling scents for summer ($2.29 for 1.4-oz).
Capture Memories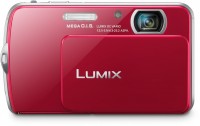 Don't forget your camera… The Panasonic LUMIX DMC-FP7 comes in several colors and is slim enough to fit into your clutch. You can also take pictures sans makeup (like at the beach) and add that in straight from the camera – it's got a Beauty Retouch mode that clears up skin texture, whitens teeth and adds makeup like foundation eye shadow and
lipstick (SRP: $207.00).

Multi-Use Makeup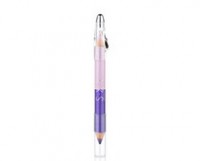 To save space, bring makeup that can do double duty. SXY by Unforgettable Moments Double Sided Eye Liner comes with a convenient built-in sharpener and lines, defines and smudges eye makeup (SRP: $3.99) and SXY by Unforgettable Moments Lighted Lip Gloss makes on-the-go application easy thanks to the built in light and mirror (SRP: $6.99).
What are your beauty duds for this summer?