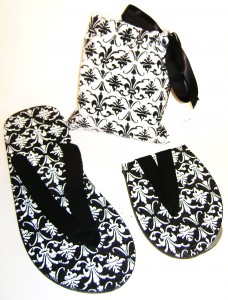 Travel in style this summer with pocket flops! Pocket Flops has a great solution! You can keep a pair of pocket flops in your purse all the time because these cute flip-flops fold up!
These adorable flip-flops even come with a recycled bag to store them in. And the best part? These flip-flops are eco-friendly! They are made from recycled tire rubber and the little carrying case is made from either recycled plastic bottles or organic cotton.
These flip-flops are perfect for a night on the town, for the beach, or for every day life!
Get your own pocket flops at- pocketflops.com