Summer is slowly coming to a end. And even though school is like two months away, school IS coming up. And I thought that I would share my three must haves from Kohl's. These items are staples in my closet for this school season.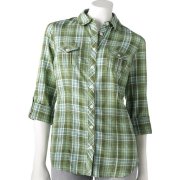 I LOVE this shirt! I can wear it so many different ways! I can wear it with a t-shirt underneath, by itself, or I can even tie it up and wear it like a little cardi! I'm totally going to rock this shirt all Fall long!
Candie's® Paisley Crochet Chiffon Top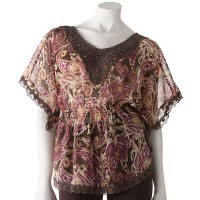 This top is completely adorable! I'm in love with it! Plus, it looks SO good on me! I'm wearing this baby all year long!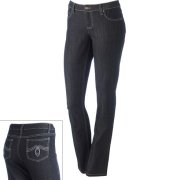 These jeans are a wardrobe staple! They are SO comfortable! And they look great on everyone!
I love that I can use these jeans to create SO many different looks. Plus, I can wear both shirts with these jeans! All I have to do is pair these jeans with one of the above shirts, some cute little boots, and some chic accessories and I have a adorable outfit for school!
Kohl's is a great place to shop for all your back to school needs because you cannot beat the style, look, and quality to Kohl's clothing!
Shop Kohl's at Kohl's stores nationwide. And at Kohl's.com