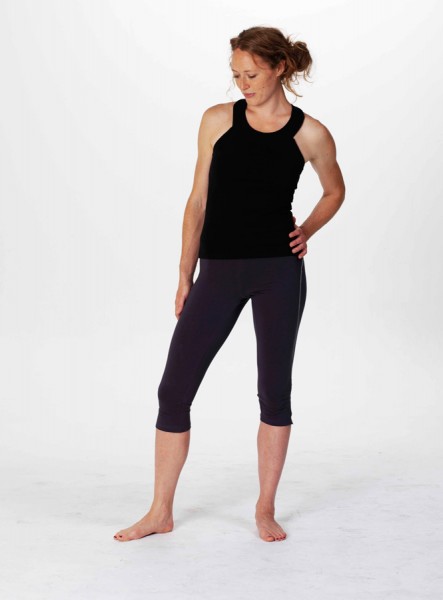 I'm HUGE on eco-friendly products. Especially if they are well made. And I have found yet another cool eco-friendly company it's called Hyde Yoga. And **surprise** they make the CUTEST workout clothing! This company is such a cool company!
Hyde Yoga was nice enough to send me a pair of their Capri Legging in Navy. And let me tell you! These pants are SO well made. I just love how comfy they are. They fit me like a glove! Normally clothing doesn't fit me this good, but the size small that I got fit me just beautifully!
To prove to you just how comfy these pants are, I will share that I have used them to sleep in too. 🙂 They are SO comfy. I just love these yoga pants! They are SO awesome to wear to work out. (or for bed! Hehehe)
I highly recommend Hyde Yoga! They sell awesome products, that are well worth the money.
Check out Hyde Yoga on the web at- yogahyde.com