I'm a handbag freak. I just can't help it. I love handbags. Whenever I see a cute handbag I have to pry  myself away from the website or store rack to stop myself from buying it. So you can imagine how excited I was to review a handbag from Nicole Lee!
I was sent a lovely bag called the Belinda to review. I got mine in black.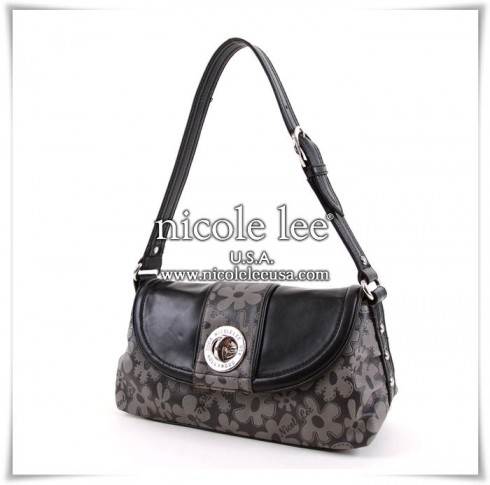 To be honest with you, the pictures don't do this handbag justice at all. I wasn't sure whether I would love or hate the handbag from Nicole Lee. And I am happy to say that I LOVE this bag! And even though this bag looks small it's really not small at all! It's quite large and holds all my junk stuff! 🙂
It's SO cute! I mean honestly who wouldn't love a adorable black handbag with flowers on it? I love the black and grey colors on it. It is so perfect! And it goes with every outfit in my closet! I love that it has a removable strap so I can still sling it over my shoulder. But, I can also remove the strap and just use the bag with the handles.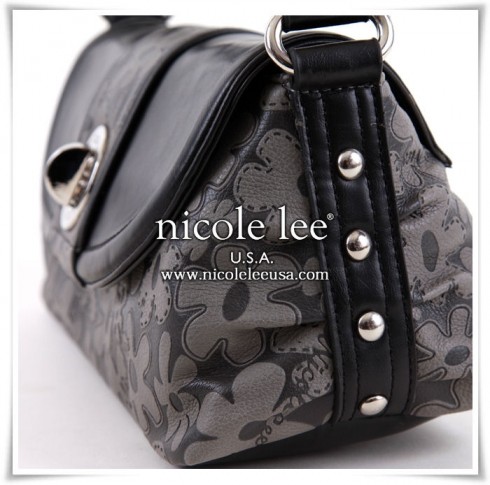 This bag has three inside pockets, a zipper closure, and then a locked clasp closure. I LOVE the clasp closure! It is the perfect touch!
This bag is very well made. And I dislike only one thing about it (and it's only a minor thing too!) And that is because it doesn't have more pockets. Other then that I love it!
I am very pleased with my high quality adorable bag from Nicole Lee! It's awesome! I'm head over heels in love with it! Nicole Lee ships really fast and has great customer service! I was very impressed with it!
I encourage you to check out Nicole Lee on the web here- nicoleleeonline.com
The product for this review was provided to us free of charge for the purpose of product testing. This does not effect our opinion of the products in any way. We only write about products we personally like and use, regardless of how they were acquired.