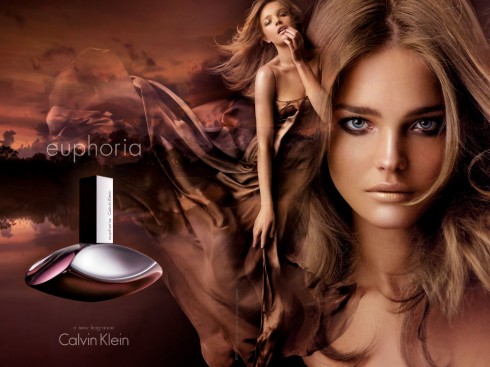 I'm a huge perfume addict. I LOVE my perfume! So I didn't turn down a chance to try the new perfume called Euphoria by Calvin Klein.
This perfume is so well, sexy! This beautiful fragrance starts off with pomegranate, persimmon, and a lovely lush green accord. The heart then blends into a sensual lotus blossom, black orchid which then finishes off with amber, violet, cream and woods. How sexy is that?
I am totally in love with this perfume! It smells SO good! The perfume did not dissapoint me at all. It's perfect for the office, that hot date, or even for just for fun! If you don't already have a guy they are going to be all over you once you wear this perfume! 😉 And plus the bottle is really cute!
All in all this is one of my favorite perfumes ever and you'll love it too once you try it!
Want this perfume? You can buy it at department stores nationwide.
The product for this review was provided to us free of charge for the purpose of product testing. This does not effect our opinion of the products in any way. We only write about products we personally like and use, regardless of how they were acquired.