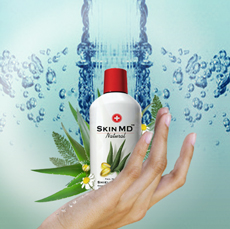 I'm a lotion sort of gal. I have my facial cremes (to many to count!), body lotions, body oils, and then all my handcreams. I just love them!
So I was excited to review Skin MD's Lotion. They were kind enough to send me a bottle to review.
My thoughts:
This is truly one of the best eco-friendly and all natural lotions that I have ever tried! It is not greasy at all! And it does a wonderful job of moisturizing your skin. I've been using it on my face and hands and they are silky smooth! I love it!
I highly recommend this lotion. It's a bit pricey, but highly worth it.
You can buy your own Skin MD lotion for $18.00 here.
The product for this review was provided to us free of charge for the purpose of product testing. This does not effect our opinion of the products in any way. We only write about products we personally like and use, regardless of how they were acquired.