Martine Wester is a British company that makes beautiful jewelry. They also sell the cutest clutches. With a variety of jewelry to choose from you are sure to find something you love!
I was sent by Martine Wester two of their beautiful jewelry pieces to review.
This is a really cute necklace! I mean what girl doesn't love hearts? This necklace features the word love written in cursive italic. Except for the o is a heart. How adorable is that? And the heart is a little crystal. Attached to the e is a little heart charm. And to make this necklace cuter is the fact that the attachment in the back is a heart. How cute is that??
I don't think I've ever seen a cuter necklace! It's really quite adorable. And so stylish too! Perfect for a casual night with your special guy or for a new look to a old outfit. I love it!
You can buy your own love necklace for $31.50 here.
Multi-Crystal Beaded Flower Bracelet-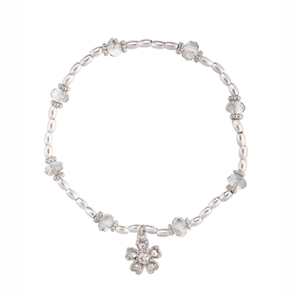 I love this bracelet! It's so dainty yet simple! It's a perfect fit for me. And plus I adore the little sparkles and flowers that are all over it. It's so chic!
You can buy this bracelet for $25.00 here.
All of Martine Wester's products are beautiful and very well made. I highly recommend them! They are very high quality and you won't regret buying any of their products. Plus they are really fast shippers and their products come packaged in lovely boxes.
For more information please visit martinewester.com