When it comes to looking good, many women believe their most important asset is their eyes. Eyelashes have long been considered an indicator of beauty, so it is no surprise that classic beauty Elizabeth Taylor was recently revealed to have a genetic mutation that gave her lush, thick eyelashes naturally.
Since we all can't grow our own second row of eyelashes, Barbara Rattigan, founder of Shavasana Eyelash Extensions, has the next best option: natural-looking eyelash extensions. According to Barbara, "adding volume to your lashes with extensions can create a beautiful, natural look."
Barbara notes that eyelash extensions commonly mistaken as a "one size fits all" service, which is not the case at all. "Adding eyelashes can create a wide variety of looks and styles," says Barbara. Below; she has shared her top five favorite "Lash Looks" for spring and how to obtain them with eyelash extensions.
Barely-there lashes for the "fresh faced" look
Barbara says, "this is my favorite look, because it's for the woman that doesn't want a lot of fuss, doesn't wear a lot of make-up, but wants to feel beautiful when she walks out the door every day." To achieve subtle, long lashes that appear natural but give a boost to your everyday look, Barbara suggests a very thin lash that is identical to your natural look, but slightly longer.
"Chocolate brown lashes are a great way to really soften the face if you don't want to appear harsh," says Barbara, "people shouldn't know you are wearing extensions – they should just know you look great, but can't figure out what 'it' is!"
Sexy, Flirty Lashes for a Girl's Night Out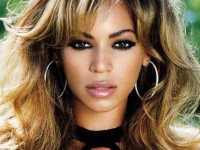 Sexy, flirty lashes that never go out of style are the "pinup girl" look. Pin-up style lashes are perfect to compliment a smoky eye for a night out on the town. According to Barbara, "your lash extension should be full from the inner corner to the outer corner, but the emphasis should be on the outer corner of the lash line."
A super-fine flip on the end lashes will add volume and length, without falling from weight. If you really want to vamp it up, Barbara suggests going a little longer on your extensions for an added "oomph!"
"Natural Glam" for Weddings
Brides should look their most striking on their wedding day, but many go over the top with their lash extensions. Barbara says your extensions should accentuate your eyes and "pop" when photographed, but you don't want them to overpower your look!
Barbara says your lashes should be built from thin to thick, from bottom to top. In this case, longer is not better: keep your extensions close to your natural length – Barbara says a "too long" lash line can make some brides regret their choice once they see their photographs.
Low-Maintenance Lashes for Vacations/Honeymoons
With summer around the corner, everyone is ready for a vacation. Although we are taking a break from our hectic lives, we still want to look amazing on a tropical beach or rustic outdoor trip. Lash extensions can be a must-have accessory for vacations, since they require minimal maintenance, and allow you to go virtually "make-up free."
Barbara suggests a natural look, but opt for black lashes to give you definition and will allow you to forgo mascara. Thin, not too long lashes let you wake up looking great, and there's no need to worry: swimming, sweating, and sunning are all safe when wearing lash extensions.
It's Almost time for Prom!
Prom is a special time in every high schoolers life. In addition to getting the perfect dress and hair, fun, flirty lashes accented with bling are a top trend this Spring. Barbara says Swarovski Crystals are a popular choice for prom – applied to the outer and inner corner of the lashes – they add bling to your blink for a perfect prom look!
For prom-goers who prefer a more subtle look, Barbara recommends super curly, flirty and fun lashes, which can be achieved with longer, thicker lashes, mixing natural and curls. Barbara says a good example of this style can be seen on Kim Kardashian, who is famous for bold and dramatic lashes on the red carpet.
About Barbara Rattigan, Founder of Shavasana Eyelash Extensions
In May of 2005 Licensed Esthetician Barbara Rattigan launched Shavasana Eyelash Extensions in Huntington Beach, California. Shavasana Eyelash Extensions took off immediately as a service company that provides superior quality, luxurious lash extension products and hands-on professional eyelash extension training for beauty professionals.  The lash extension process in the beginning was a simple matter that has continually grown into the perfected Shavasana products and training artistry that today greatly intensifies the natural beauty of the eyes, bolsters client confidence, and simplifies the laborious daily grind of make-up application.
Barbara's faith, her family, her colleagues are her driving force in making Shavasana Eyelash Extensions one of the top companies in the lash extension industry.
About Shavasana Eyelash Extensions
Launched in 2005 Shavasana is a leading eyelash extensions company and one of the first to offer professional products and training in the procedure of eyelash extensions. The Shavasana Eyelash Extensions procedure is a semi-permanent treatment to add length and volume to the eyelash line by the addition of extensions to your own natural lashes. Shavasana Eyelash Extensions are available nationwide at select spas and salons. For a complete list of Shavasana professionals, please visit http://www.eyelash-extensions.com/find-professional-eyelash-extensions.php. Shavasanaalso offers a wide range of eyelash enhancing retail products for purchase at select spas and salons, and www.eyelash-extensions.com.