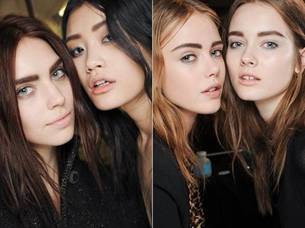 Say goodbye to sparse and skinny, this spring it's all about full, healthy looking brows. Get the most talked about trend of the season with help from the TouchBack BrowMarker. A mistake-proof marker especially for brows with a patented formula that stays put and won't rub off. The breakthrough makeup fills in sparse areas and camouflages grays, giving brows an even, full, flawless finish that lasts all day.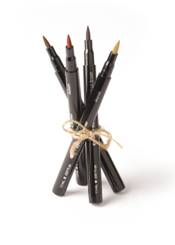 TouchBack BrowMarker ($19.95); Exclusively at www.TouchBackBrow.com
A soft-tip marker designed to enhance your arches, the TouchBack BrowMarker delivers the perfect amount of long-lasting color for effortless application. To define and enhance your brows, use short, quick upward strokes to fill in sparseness in the direction hair grows. Use the marker to blend away grays, ensuring uniform color.
AVAILABLE SHADES: Dark Brown, Medium Brown, Blonde, Auburn