I LOVE cute shirts. But, I think it's just plain tacky if you wear shirts so low that when you bend over you can see your bra. (no offense) I like my shirts tight enough to show that I'm a women, but high enough to show that I'm a lady. (get the picture??) Low cut dresses and shirts look nice on the red carpet or for a night out, but not in the office or at school. Ladies please show some decency!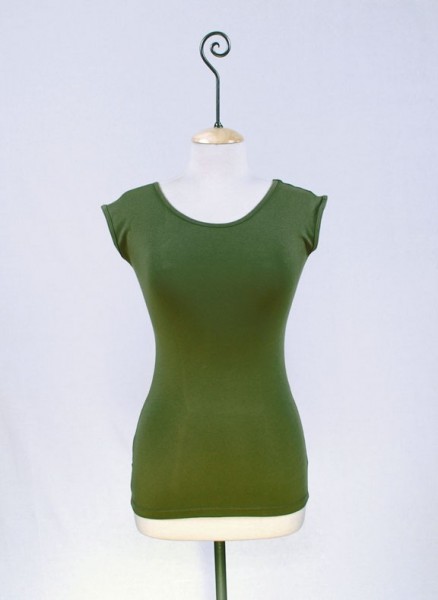 So when Impel clothing offered to send me one of their cute shirts to review I jumped at the chance! I love cute clothing and Impel Clothing has some of the cutest clothing I've seen. They sell some really cute shirts! Impel's shirts would look nice with shorts/jeans/skirts you name it! Plus they are great for layering or by themselves.
I was sent a Cap Sleeve tee to review.
What I Love:
Machine wash (yeah!)
Made in the USA (always a plus!)
Quality cotton with breathable spandex
Is great for layering
Can be worn beneath sweaters or knit tops
Is ULTRA comfy
Washes up really, really, really nicely.
Well made
I LOVE, LOVE, LOVE this shirt. It's so comfortable! And it's very well made. And plus it goes with alot of things in my closet. I'll definitely be wearing this alot!
You can buy your own Cap Sleeve Tee for $18.00 here in a variety of sizes and colors.
The product for this review was provided to us free of charge for the purpose of product testing. This does not effect our opinion of the products in any way. We only write about products we personally like and use, regardless of how they were acquired.