Get in on the season's hottest makeup trends with skin-safe cosmetics from Lavera! From soft, smoky eyes to high-gloss lips, European beauty brand Lavera has everything you need to recreate the season's best beauty looks. Developed with good-for-you ingredients like organic oils and flower extracts, Lavera's new fall cosmetics help you get the look naturally—no chemicals needed.
Lavera develops each formula according to the strictest standards of natural and quality ingredients, offering products that are as green as they are effective. The European beauty brand trades in harmful synthetics like parabens, emulsifiers, petroleum, phthalates, lead, synthetic preservatives and fragrances for natural, effective plant-based alternatives that are certified organic whenever possible. Every cruelty-free, biodegradable product represents a smart, gentle choice for the skin, body and earth:


Glossy Lips ($15): Formulated with carefully selected, high-quality olive and jojoba oils as well as a soothing, pampering vitamins and minerals, this must-have gloss promotes a soft, healthy pout and infuses lips with a touch of seductive shimmer.
Available Shades: Shining Star, Rosy Promise, Magic Red, Almond Kiss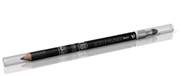 Soft Eyeliner ($13): These kohl liners are created with organic beeswax to provide intense, lasting color. A built-in sponge applicator ensures easy application and allows you to create a multitude of looks, from a precise, thin line to a soft smoky effect. Gentle natural ingredients mean the liners are suitable for sensitive skin and contact wearers.
Available Shades: Black, Brown, Gray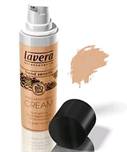 Natural Liquid Foundation ($20): This hydrating foundation blends easily and hides imperfections, creating a porcelain-smooth canvas. Free-radical fighting argan oil, organic blossom butter and vitamins A, C and E protect, rejuvenate and nourish skin.
Available Shades: Porcelain, Ivory, Honey, Almond
Mascaras: Designed to give lashes a healthy, natural boost, Lavera Mascaras are made with organic beeswax and oils.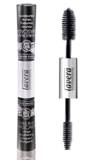 · Double Black Mascara ($20) includes a precision brush on one end to lengthen, strengthen and separate for ultimate impact, and a volume brush on the other end to create a breathtakingly full fan of lashes and holds lashes in place.


· Intense Volumizing Mascara ($22) creates longer, thicker, shinier lashes with serious impact thanks to a new volume brush and an innovative quick-dry formula that prevents lashes from sticking.
WHERE TO FIND: Select Target stores, Duane Reade stores, Wegman stores and lavera.com
So you gonna buy some Lavera products??