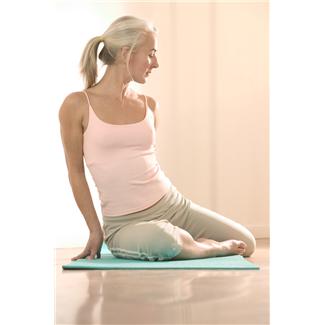 YOGA TUNE UP, created by Jill Miller, is a unique fitness format that blends yoga, calisthenics, self massage and corrective exercise in an intelligent, modern and accessible exercise program that helps strengthen and heal the body.
Jill Miller is "the expert's expert" in fitness and yoga therapy. Her intimate knowledge and mastery of multiple moving and healing arts include Yoga, Pilates, Bodywork, Modern Dance and more. Her ground-breaking format, Yoga Tune Up® incorporates innovative poses, sequences and exercises that empower her students to Live Better in Their Body. Plagued personally by eating disorders in her teens and early twenties, she created YOGA TUNE UP to help forge conscious links between the three things that made her feel better, Yoga, Fitness, and Self-Massage.
The exercises and routines within Yoga Tune Up help any "body" feel more grounded, stronger, happier and relaxed by finding and harmonizing the overused, underused and neglected areas, creating true physiological balance. A balanced body easily supports a balanced mind.
Yoga Tune Up Products: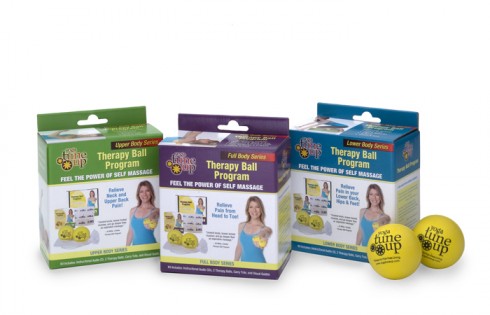 Whether you are a beginner who hasn't exercised in years, an advanced yogi, or a serious athlete, YOGA TUNE UP will help. It offers a series of clear, quick and easy-to-follow workouts that increase the body's strength, flexibility and balance – while also working to control weight, bolster the immune system, and fight off the stress of everyday life.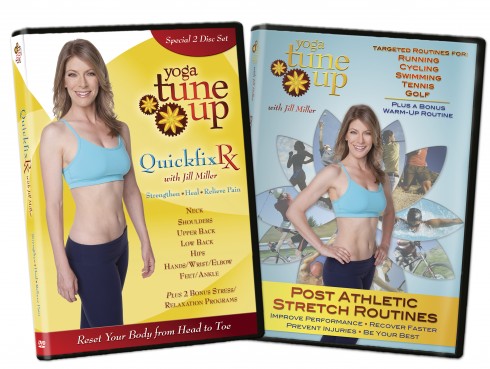 For quick pain and stress relief that targets various parts of the body, specific injuries, and offers effective self-massage techniques, the YOGA TUNE UP THERAPY BALL PROGRAMS and QUICKFIX VIDEOS provide helpful routines that banish pain, melt away tension and fill your body with a feeling of well-being. Our AT HOME PROGRAM provides customized workout routines delivered to your doorstep each month on DVD.
YOGA TUNE UP and JILL MILLER have been featured in such publications as SELF, Redbook, Marie Claire, Prevention, Yoga Journal, Muscle & Fitness Hers as well as on ABC TV, FOXTV and on THE TODAY SHOW. Celebrity fans of YOGA TUNE UP include: Ryan Seacrest, Hugh Jackman and Sarah Jessica Parker.
For more information please visit: http://www.yogatuneup.com/