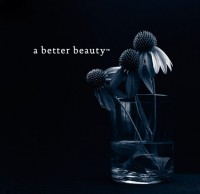 Naturopathica has undertaken a re-branding evolution:Â  ECOCERT certification, new packaging, an upcoming renovation of their signature Hamptons spa, indulgent new products – and a new site, designed to "be a destination for consumers to achieve 'a better beauty.'"
The new site gives visitors a place to research ingredients, learn wellness rituals, and more.  One of my favorite new features of the site is that you can shop by classification, and visit detailed categories (which include gluten-free, vegan, and more).  This makes it much easier for people with specific needs and concerns to find products that are just right for them, without hours of guessing and Googling.  You can also sort my skin type and best sellers, which provide another great layer of depth to your shopping experience.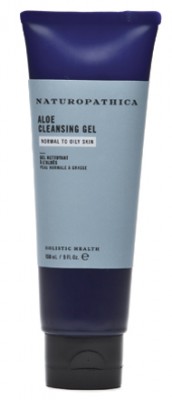 Equally as enjoyable as the shopping platform, the site also includes a detailed "Learn" section.  Naturopathica was founded by Barbara Close, a clinical esthetician, herbalist, aromatherapist, message therapist, and author – so you know she's qualified to be dishing out advice.  Her belief in attainable well-being and wellness education spurned the learn section, which teaches easy DIY wellness rituals and much, much more.  Some of the current tutorials include a range of hydrotherapy techniques, such as detoxifying showers, bath cures to de-stres and promote sleep, and muscle recovery baths.
I was given the opportunity to review one of the repackaged Naturopathica products, and I eagerly chose the Aloe Cleansing Gel ($28/5 oz).  It's described as "a foaming sulfate-free cleanser with a refreshing blend of Aloe Vera and Lavender that gently clarifies the skin while maintaining natural moisture," perfect for normal to oily skin (that's me!).  It's main ingredient is Aloe Vera, which "helps to prevent immune suppression caused by UVB rays by repairing damage to the Langerhans cells."
Naturopathica's Aloe Cleansing Gel has a great texture – it's like a thick soap, without being overly creamy and exacerbating my oily skin.  It strips the oil and dirt off my skin without being drying, and also has a great lather.  It's a favorite to use with my Clarisonic, and after a week of using the two together, my skin has been significantly clearer and smoother.  The only aspect I'm not in love with is the smell – I find it a tad overpowering.  However, if you enjoy the scent of lavender than I'm sure you'll find it enjoyable.
I intend to check out more of Naturopathica's products in the near future.  I recommend that you look into them as well – and as an added bonus, if you use code "ABETTERBEAUTY" you'll receive 15% off your order!