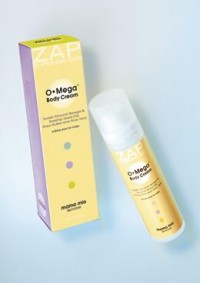 "For all the super things she does, treat her to Mama Mio OMega Super-Rich Body Cream
, packed with anti-aging Omega 3, 6, and 9 to nourish and pamper her skin.  She'll love our beautiful essential oil fragrance, a light citrus with a gentle heart of white flowers.
Our anti-aging cocktail of natural oils, butters, emollients and humectants is rich and moisturizing but quickly absorbed, nourishing but light, to make your skin feel silky soft and beautifully touchable.
INGREDIENTS:Â  Aloe Barbadensis Leaf Juice, Shea Butter, Evening Primrose Oil, Sweet Almond Oil, Borage Seed Oil, Squalene, and Rosehip Seed Oil."
Celebrity Fans of Mama Mio's O-Mega include Angie Harmon, Claudia Schiffer, and Sienna Miller.  It retails for $26 and makes a great gift for Mom.  Want more?  Trying pairing it with the following…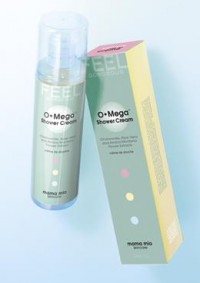 O-Mega Shower Cream; the creme de la creme of super moisturizing, sulphate free shower products.
"Beautifully fragrant and laden with ingredients that work together to cleanse, soften, calm, hydrate and condition your skin.  Our O-Mega Shower Cream is rich in super-nourishing Omega 3, 6 and 9.
INGREDIENTS:Â  Sweet Almond Oil, Avocado Oil, Chamomile, Glycerin, Aloe Vera and Arnica all working in harmony to cleanse you without stripping your skin of valuable moisture."
Mama Mio Moisturising Shower Cream
retails for $19 and will be a great way to make any Mom's special "me time" even sweeter.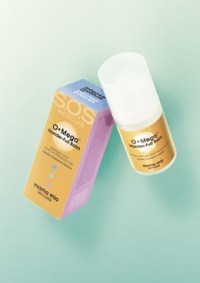 "We called it
Mama Mio OMega Wonder-Full Rescue Balm
because you will find a million different ways to use it. Nine natural oils in a beeswax base form a solid oil that melts in contact with your skin and provides rich, intense moisture.
Best lip balm ever, fantastic cuticle cream, adios dry, rough heels and elbows, helps heal little burns, we have even helped a lot of eczema sufferers. You will pull it out of your bag five times daily and you will never travel without it. As our kids say, having used it on their scuffed little knees, 'Wow, Mama, this stuff really works!'"
For the miracle worker and the wonder Mom, this Wonder-Full Balm is just the thing!  It's pampering and practical – a perfect combination!