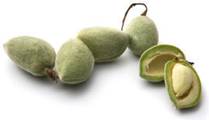 "Alpha hydroxy acids are one of the most popular ingredients used in skin care.  These powerful molecular compounds, found in various plant extracts, helps resurface and rejuvenate the skin.  However, many of them can be irritating for dry, sensitive, or mature skin types.  Mandelic acid is gaining popularity as an alpha hydroxy acid suitable for all skin types and complexions, giving it a unique advantage.  From acne to hyper-pigmentation to wrinkles, this ingredient offers clarity and balance while causing no irritation to the skin.
·         Mandelic Acid is an alpha hydroxy acid (AHA) obtained from bitter almond extracts
·         Mandelic Acid treats common skin concerns like acne and oily skin
·         It works as a mild exfoliate and antibacterial and is ideal for pre and post laser treatments
·         Mandelic Acid gently purges skin of dead cells which eliminates hyperpigmentation, fine lines, wrinkles, and acne
·         This alpha hydroxy acid benefits all skin types, especially those with sensitive skin
·         Mandelic acid possesses antibacterial properties – glycolic acid does not.

Launched March 2010, the Topical Treatment Serum from Therapy Systems, a popular cult-classic skincare line, contains Mandelic acid to effectively treat the occasional blemish, adult acne and premature skin aging caused by excessive sun damage.  Less irritating than other AHA treatments, this fast acting serum progressively clears the skin while visibly reducing the appearance of fine lines and wrinkles.

For a mild, daily cleanser formulated with Mandelic acid, Therapy Systems introduces the new Treatment Cleanser for Problem Skin.  This gentle cleanser targets numerous skin problems from adult acne to premature skin aging.  Just as effective as glycolic acid yet much less irritating to the skin, this lightweight cleanser can be used to clear surface bacteria and excess oil."
**I did not write this article.  It was provided to me for consideration by a PR company and I thought it was worth sharing!**