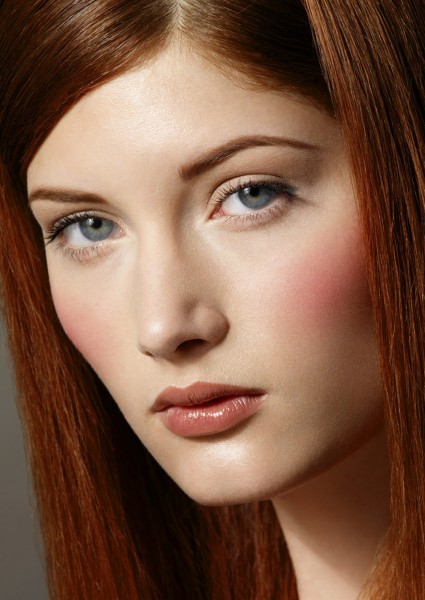 Here's Part 2 of the Jemma Kidd Makeup Tutorials.  If you're not into the Punk Couture style, or need a more toned down look for family get togethers, this one's for you!
"For an on-trend look it's all about defined brows, fresh dewy skin and a natural blush.  Think Michelle William's recent October Vogue cover.  Achieving this look using my new multi-tasking I-Conic Eye Brows Pencil and Mannequin Skin Illuminating Concealer and my innovative Cheek ID Color Adapt Blush.""  -Jemma Kidd
The focus of this look:
Matte skin, translucent glow "baby bottom skin."
Matte eye shadow, lots of mascara.
Not a matte lip, but not too glossy – sheer, shimmery, punch of color.
STEP ONE:
This look starts with well groomed brows.  Using the I-Conic Eye Brow Pencil, brush eyebrow hair upwards with the built in comb to highlight stray hairs, then pluck these visible stray hairs using the uniquely angled built in tweezers.  Use the pencil to fill in any gaps in the eyebrow and define the arch.
STEP TWO:
To create a luminous and natural complexion, using the pad of your finger, press the concealer end of the Mannequin Skin Illuminating Concealer (a double ended product) into areas of your face that require the most coverage.  Be careful about the texture of your skin; don't apply matte concealer over blemishes, which are normally dry, unless you want to emphasize them.  The highlighter end should be applied sparingly to areas on the face that naturally catch the light.
STEP THREE:
For a natural looking flush, dab a small amount of Cheek ID Color Adapt Blush on the apple of your cheeks, then upwards along the cheekbone, using only your fingertips.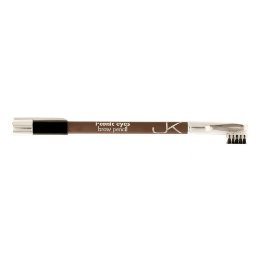 The Jemma Kidd I-Conic Brow Pencil is another amazing, innovative product.  I love that it has tiny built-in tweezers to help touch up brows in a hurry.  They won't replace your go-to, serious plucking tweezers, but they're great for those hairs that pop up and leave you in a pinch.  The formula is great as well, although I'm still using powder for my non-existent brows.  If you have actual brow hair to use this on, than it will provide the perfect amount of color to fill things in.
The Mannequin Skin Illuminating Concealer and Cheek ID Color Adapt Blush both retail for $18.  The I-Conic Eyes Brow Pencil is $16.  All three Jemma Kidd products are available exclusively at Target.