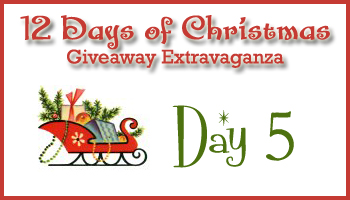 Happy Day 5!  I've been telling y'all about new nail polishes and trends to go out and try; now it's time to back up a bit!  If you don't have healthy, well kept nails, your manicure just isn't going to look as great as it could!  And that brings us to today's sponsor:  Seche Vite.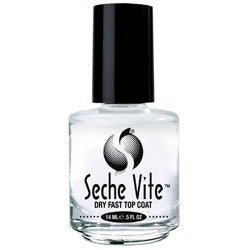 Seche Vite is a wonderful brand that I discovered a few years ago.  They make a mean base and top coat – totally helpful if you're like me and can't sit still long enough for a manicure to dry on its own, or type frequently and tend to chip your pretty polish.
Seche Vite also has a diverse selection of nail care products, like Seche Erase, a polish remover that contains several essential oils to promote nail health.  There's also a cuticle softener, enriched lotion, nail strengtheners, and the like.
That brings me today's fabulous prize:Â  Seche Vite's brand new Perfect Nail System!
"All nails are not created equal. Different nail problems require targeted solutions. Three new treatment products from Seche, a leader in natural nail care for over twenty years, make up the Perfect Nail System.  These formulas help grow long, flexible, strong nails, and they address nail challenges.  Whether soft, peeling nails; hard, dry nails; or healthy nails that need protection, there is a new Seche Perfect Nail product to meet nail needs.
Retain keeps nails strong and protected. It is more than just maintenance ~ it is continuing therapy to help keep nails long and beautiful. Once you have long, beautiful nails, Retain will condition, protect, and improve them.
Rebuild helps weak, thin, soft, or peeling nails. This unique protein formulation seals the layers of the nail together. With each application, Rebuild reinforces and thickens nails providing durability while promoting strength and flexibility.
Recondition provides extra conditioning for nails that are hard, dry and brittle. This special formulation replenishes the natural moisture content of the nail. Applied daily, Recondition helps regain the healthy balance necessary to resist stress and enhance durability. This formulation is ideal for pedicures."
How to Enter:Â  Tell me what your biggest nail problem is, and which Seche Vite product you'd most like to try.
Extra Entries (leave a comment for EACH!):
1 Entry – Follow @SecheNails on Twitter
1 Entry – Fan Seche Vite on Facebook
1 Entry – Follow @fashionablegal on Twitter
1 Entry – Fan The Fashionable Gal on Facebook
1 Entry – Subscribe to The Fashionable Gal via email
1 Entry (per day) – Tweet about this contest.  Leave a copy per tweet with a direct link to it.  Copy & paste the following:
"Win the @SecheNails Perfect Nail System from @fashionablegal – http://tinyurl.com/yz5vqgy ends 12/20 lots of entries!"
1 Entry (for each) – Enter any other 12 Days Giveaway on The Fashionable Gal and/or The Fashionable Housewife.
10 Entries (leave 10 comments) – Blog about this giveaway and leave a direct link.
5 Entries – Add the 12 Days of Giveaways Button to your web page.
DETAILS:  Contest runs from December 5 to December 20.  Last chance to enter is 11:59 PM EST December 20.  A winner will be contacted on or before Dec 31st, 2009 and asked for full name, along with their mailing address. If no response is given within 48 hours, a different winner will be chosen, so please be sure to check your email. Must be 18 or older to enter. Contest open to USA!