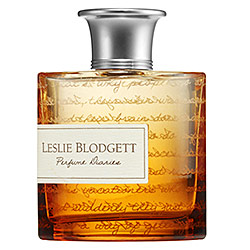 "Inspired by entrepreneurial powerhouse Leslie Blodgett's dynamic life, Leslie Blodgett Perfume Diaries is a limited edition fragrance collection, created exclusively for Sephora, that revisits and evokes pivotal moments in Leslie's life. Having kept journals since she was a young girl, Leslie has captured the essence of every trip she has taken through the pages of her journals. With the release of its first fragrance Bare Skin on 10/08, these pages have been brought to life through scent, enabling Leslie's ardent fans to walk a fragrant mile in her shoes."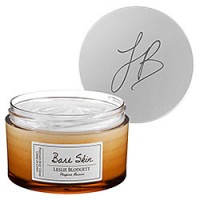 I received a sample for review, but it was too small to get a very distinct impression of the fragrance.  I can say that it's a strong, spicy smell – but in an alluring manner.  Here's a breakdown of the ingredients:
Top Notes – Black Pepper, Freesia, Anise
Middle Notes – Iris, Vanilla Orchid, Plumeria, Patchouli
Bottom Notes – Sandalwood, Labdanum, Musk
"When I have an experience, I like to have a scent behind it. Bare Skin, which is what Mexico reminds me of, is the way you feel when the sun is beating down on you during the day, but then you go out at night and you're still sizzling from the warmth of the day which mingles with the night air and the music."
-Leslie Blodgett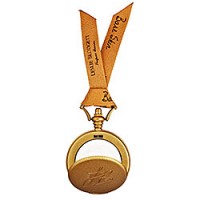 Bare Skin is available only from Sephora, and comes in three forms that are perfect for gift giving, or spoiling yourself.
Bare Skin Eau de Parfum Spray 1.7 oz Eau de Parfum Spray
Bare Skin Perfumed Body Cream 4.2 oz Perfumed Body Cream
Bare Skin Solid Perfume 0.07 oz Solid Perfume