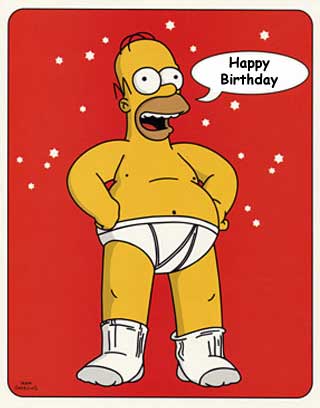 Alright, ladies!  All the other Birthday Bash Giveaways are closed (except for the Lashfood and All You Giveaways, but they end soon so hurry!) and winners are going to be announced soon.  However, I realized that my "party" has been missing a few things…  Namely, refreshments.  So, who wants cake and champagne?
I thought so!  And so I bring to you today's Birthday Bash Grand Finale!  There will be THREE winners!
Grand Prize:
~Philosophy's "Celebrate!" Bubble Bath & Shower Gel Trio
~Delectable Desserts by Wendy Louise
~1 Baskin Robbins Coupon for a free cake!
First Runner Up:
~Delectable Desserts by Wendy Louise
~1 Baskin Robbins Coupon for a free cake!
Second Runner Up:
~1 Baskin Robbins Coupon for a free cake!
~~~
Before we get to the giveaway, a quick word from our sponsors (okay, from ME about our sponsors!).
..
As I said, the lucky grand prize winner is going to score this fantastic set from Philosophy!  It contains three 6 oz bottles of their amazing body wash in Champagne scents:  Pink Bubbly, Lavender Bubbly, and Pomegranate Bubbly.  Yummy!  I'm jealous : )
You guys know I post about Philosophy products frequently; I have a shower full of 'em.  I actually recommended this site as a hostess gift back during the holiday season, and now I recommend it as a birthday gift (I know I'd love to receive it)!  If you know someone with a special event coming up, you can treat them to a set by ordering here.  Each set is $30.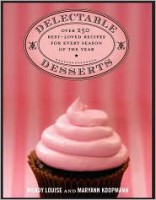 Delectable Desserts by Wendy Louise and Maryann Koopmann is another great book Sourcebooks generously sent me for review.  I love to bake sweets almost as much as I enjoy sampling (okay, scarfing) them so this was a great opportunity for me!
What makes Delectable Desserts stand out among its fellow cookbooks is the really fabulous way it's organized.  The book is divided into "chapters" that highlight every month of the year and what produce is most bountiful.  Then, there's a selection of recipes utilizing those fresh ingredients!
Of course, I skipped right to July, and here's what Louise and Koopmann had to say:  "Summer is busting out all over.  It's time for neighborhood and family get-togethers, reunions, and block parties, picnics, and potlucks."  Among the 26 recipes included for July, my favorites include:  Peach Shortcake, MaryAnn's Lemon Torte, My Milky Way Cake, and Chocolate Marshmallow Frosting.
Each section has a similar quirky intro and list of recipes that's easy to navigate.  The book is also sprinkled with extra tips and facts for adding knowledge and pleasure.  Plus, if you're a baking novice, there's a several page intro packed with tips and know-how!
You can purchase a copy straight from Barnes & Noble here.  The online price is $14.99, though there's a discount for members!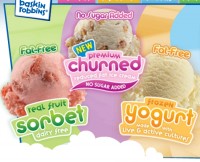 And our third wonderful sponsor, Baskin Robbins…
"New BRight Choices are sure to fit every lifestyle with more options than ever including fat-free, dairy-free, no sugar added and light treats.  From our new Premium Churned Ice Creams to real fruit Sorbet, Frozen Yogurt, and No Sugar Added flavors, you're sure to say 'Yay' for a deliciously satisfying scoop."
I love this new, healthier initiative!  Actually, I plan on getting some Baskin Robbins later today (if you sign up for the Birthday Club you get a free scoop on your birthday) and I'm already trying to decide what to order!  All of the Premium Churned Light Ice Cream varieties are 140 calories are less, so I won't have any birthday guilt!  You can check out some of the healthier options here; I'm excited to see flavors like Butter Almond Crunch, Pineapple Coconut, and Cappuccino Chip are on the list–you won't just have to stick with chocolate or vanilla if you want to try something healthier!
Okay, so now onto what you've all been waiting for…
Giveaway Info:  I was going to only run this until my birthday ends, but I'm giving you guys 48 hours to enter (until midnight EST on July 16th).  This giveaway is open to US & Canadian residents.  If there aren't any Baskin Robbins locations in your area, please feel free to enter for the Grand or 1st prize but let me know that you don't have a BR to use the coupon at and I'll pass it on to someone else!  You can EITHER leave a comment on this post OR send an email to thefashionablegal@hotmail.com with "Grand Finale Giveaway" in the subject line.  Please send an email or leave a comment for EACH entry or else your extras won't count!
Mandatory Entry:Â  Since we have 3 wonderful sponsors, you're going to have to jump through a few (little) hoops for this first entry- but you must do it for any others to count!
1st:Â  Check out Philosophy and tell me about a product you'd like to try.
2nd:Â  Check out the Sourcebooks website and tell me another book you're interested in reading.
3d:Â  Check out Baskin Robbins BRight Choices and tell me what flavor you'd most like to try.
Put ALL THREE answers in your first comment please!
Extra Entries (1 each):
~Check out SourceBooks and tell me another book you'd like to read.
~Sign up for the SourceBooks Newsletter (bottom right corner).
~Follow @SourceBooks on Twitter
~Check out Philosophy and tell me another product or scent you'd like to try.
~Sign up for the Philosophy Newsletter (bottom of page).
~Follow @lovephilosophy on Twitter
~Become a fan of Philosophy on Facebook
~Friend Philosophy on MySpace
~Join the Baskin Robbins Birthday Club
~Follow @BaskinRobbins on Twitter
~Become a fan of Baskin Robbins on Facebook
~If you go to Baskin Robbins, tell me what your favorite treat is.  If you've never been, what's your usual ice cream fave?
~Blog about this giveaway
~Follow me @fashionablegal on Twitter
~Subscribe to my blog (box on sidebar)
~Tweet using the following text:Â  "Grand Finale Giveaway:Â  Baskin Robbins Cake, 3 Philosophy Shower Gels, Dessert Cookbook 3 winners! @fashionablegal http://tinyurl.com/ngxr7x"
Good luck!