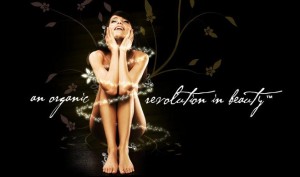 "We are the vanguard of an organic revolution that will forever change the face, body and soul of the prestige beauty market. Our products combine 100% USDA certified organic ingredients with fragrances derived from the pure essence oils of 100% organically grown flowers. Our products impart a revolutionary sense of liberty, individuality and well-being. Break free from the conventional and the unnatural. Join the Organic Revolution in Beauty."
Revolution Organic's products are free of chemicals, mineral oil, synthetics, petroleum, artificial ingredients, and parabens. The tubes they come in are printed on fsc-certified paper, using vegetable-based ink, and are completely recyclable. This is a line you can really feel good about using!
First up are the Freedom Glow Multi-Tasking Beauty Balms. Available in three shades (Sunkissed, Blushed, Bronzed), these balms are completely portable for radiance on the go. Swipe across cheeks, lips, and the décolletage-anywhere you need a little pick me up! For your benefit, they contain organic olive, organic coconut oil, organic jojoba oil, organic beeswax, organic aloe vera, and natural pigments. I had a chance to try the Bronzed and the formulation is just as creamy and soothing as it sounds. The color provides a soft flush without being clownish or overwhelming; it blends easily for a customized level of color. You can pick yours up right here (from Beauty.com) for $36.
I love the balm, but I love the glosses even more. I'm a sucker for lip gloss, so go figure! They glide on, stay put, offer a soft cushion of color, and are really moisturizing. They contain: plant proteins and extracts that deliver antioxidants and vitamins, organic jojoba oil to nourish and condition, organic shea butter to hydrate and moisturize, organic aloe vera and olive oil to soothe and soften, and natural pigments for color. I have Vibe (the shade on the far right above) and find it to be a really complimentary color-it offers a nice peachy sheen that's not overwhelming but still totally eye catching. These babies retail for $26 apiece.