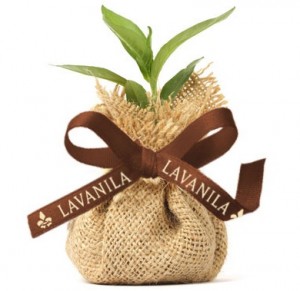 If you read my Threadless post, you already know about the Plant A Billion Trees Charity. Well, if you're not in the market for a new wardrobe, you can still make a difference (in addition to directly donating, obviously) by purchasing online from LAVINALLA this month. Each purchase will directly result in one tree being planted! If you're feeling extra spendy, get yourself a t-shirt and some body products, then pat yourself on the back for planting two trees-without ruining your manicure, of course.
My recommendation from LAVANILLA? Check out the new Vanilla Lavender collection!
"This clean blend of Spanish Lavender, Rose Absolute, Violet Leaf and warm Madagascar vanilla is created by natural perfumers who use only the finest pure essential oils. Peaceful and serene, this scent is truly stress-free."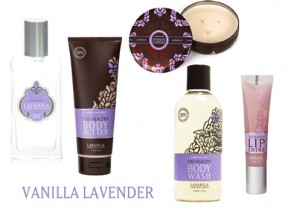 1. The Healthy Fragrance, $56
2. The Healthy Candle, $32
3. The Healthy Body Butter, $25 (smaller version available here for $12)
4. The Healthy Lip Shine, $14
5. The Healthy Body Wash, $20
Why is "healthy" in the title of all these products? Each is made with all natural ingredients and contains no harsh chemicals! I got to try the Body Butter, and it's great. The formulation is delightfully silky, it sinks in fast without any greasy residue, and it really does have a relaxing scent. I love these as a Mother's Day idea-especially the candle! If she's a reader or puzzler, I would get her a new book/crossword or two and bundle these together as a relaxing evening treat!
If you're not digging the vanilla/lavender combination (or don't think Mom will), you can also pick up all these products in Vanilla Blossom, Vanilla Grapefruit, Vanilla Coconut, or Pure Vanilla. Just remember to order by the end of the month so you can get that tree planted!