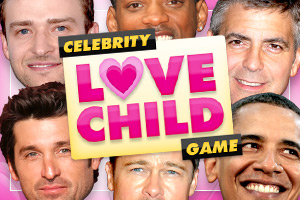 Alright, so don't laugh at me… But I'm totally addicted to the Celebrity Love Child Game from Total Beauty!
It's really simple. Just fill in answers to some questions about your appearance (hair and eye color, height, etc.) and then pick yo' baby daddy! There are about twenty "father" choices, and a whole lot of resulting baby combinations.
Seriously-just try to stop playing!