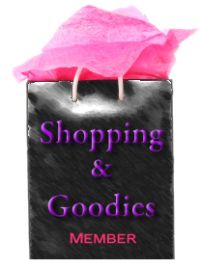 Here's today's Shopping And Goodies for you gals!
A Few Goody Gumdrops invites you to enter a giveaway to lift your Butt !
Be Seen In Hollywood catches music's biggest stars at the red carpet including Miley Cyrus,Jonas Brothers, Ne-yo and Rhianna at the 2008 American Music Awards
Ma Petite Chou is sharing awesome sales and coupon code from Net-a-Porter and Shopbop
Puppies and Worms found Ed Hardy special edition electric helicopters for Christmas gifts
Shopping and Info found some great black leather motorcycle jackets
The Bare Skinny wants to know if you're into the "thong bootie"
The Well-Heeled Society is giving you a chance to win a pair of $375 OliviaRoseTal heels!
What's Haute is impressed with 7 for All Mankind's handbags !
diva in a carry on is on board with the revolution….are you?