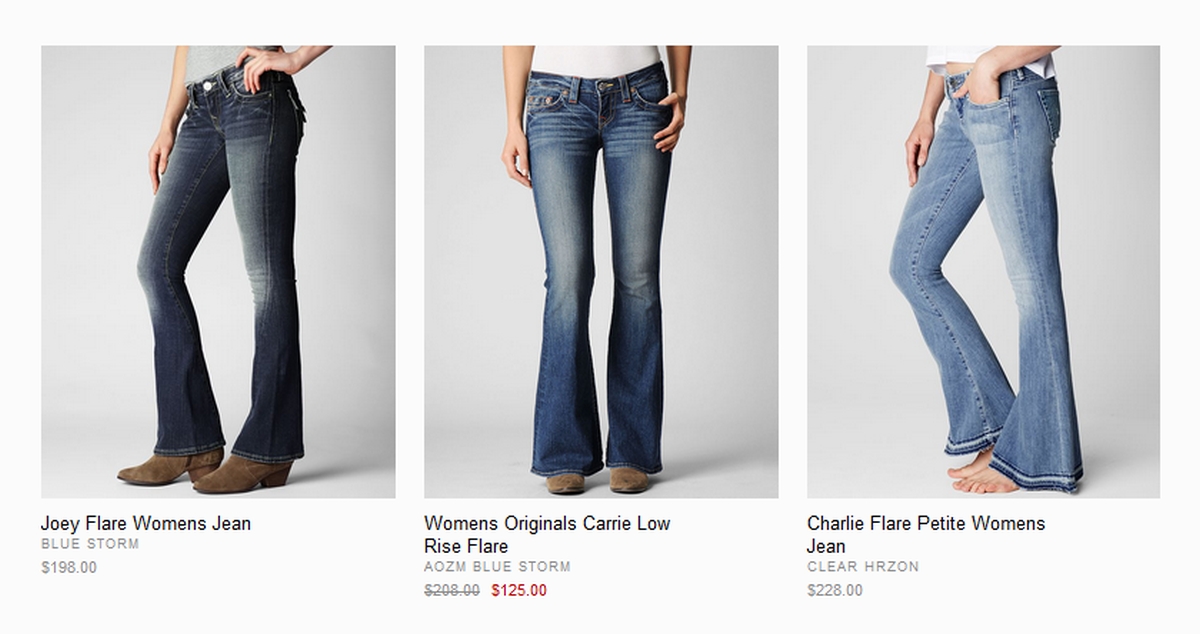 It's the summer time, which means enjoying the weather and going on new adventures! Whether you're headed on vacation, to the beach, work, or the park, there are jeans for every occasion. Jeans are not only comfortable, but they can help you re-create an outfit when you can't figure out to wear. Who doesn't love a great pair of jeans? This summer come up with multiple ensembles that incorporate your favorite pairs of jeans, and you will never find yourself saying you don't have anything to wear.
Bootcut Jeans for a Horseback Ride
Horseback riding during the summer is a blast, and wearing bootcut jeans makes the occasion even better. Wear bootcut jeans the next time you go horseback riding for a positive experience. Of course this pair of jeans can be worn during other occasions as well, but wearing them horseback riding will help the event go smoothly because you will feel comfortable and at ease. Prior to going horseback riding make sure your jeans aren't too tight — wear a pair that is your correct size and is stretchy. You can test them out by going on a quick bike ride. That way when you're in a full gallop on a horse your outfit will feel just right.
Cute and Casual for a Concert
Have you been to a series of concerts yet? If you have not, it's about time you purchased a few tickets to your favorite concerts! Ripped jeans for women are perfect to wear to concerts, not only because they are edgy, but because they help keep you cool since they are ripped and show more skin. Ripped jeans look amazing with a boxy shirt, tank top, or even a flowy top depending on your mood and the weather. If you live in a cooler climate bring along a biker jacket or sweater depending on the look you are going for and enjoy your night out at an amazing concert!
Designer Jeans for a Friday Night Date
Going on dates during the summer is something to look forward to, and wearing the perfect date night outfit when meeting up with a special someone makes you feel like the princess you are. Designer jeans can certainly glam up your ensemble. Find a pair of jeans with sequins and pair your designer jeans with playful accessories like a pretty necklace and a favorite pair of high heels for a complete ensemble.