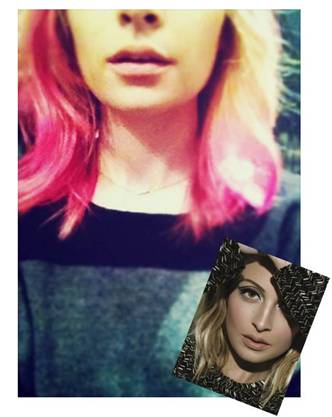 I'm such a fan of the pink hair trend. Nicole Richie recently took the dive and went pink as well. She just revealed her new look on Tuesday and we are in love! January Jones, Ashley Tisdale, and Lauren Conrad all love this trend and tried it out this year.
We know one way to get this for less money and the bonus? You can do it at home. Streekers is our favorite alternative for this look. $11.95 per bottle at www.streekers.com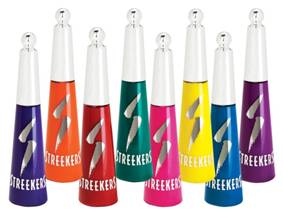 With more then a rainbow of shades, Streekers allows you to change your look in a flash. You can easily add streaks or highlights with this temporary hair color that washes out. You can style your hair as desired and drying time is less than one minute. To remove the color just shampoo as usual! Of course I had to see if they actually worked so I tried out Streekers and fell in love. The color is AMAZING and it washes out beautifully. I miss my pink hair though. *sniff*
Will you try the pink trend?