Every once in awhile we find a store that is a real gem and this store is Conversation Pieces. Ladies this store is like a mall. With clothing from every single style. Chic, trendy, boho, bold, mens trend, whatever your style is they have it all! Except for without hefty price tags.
Have I mentioned just how amazing this store is? I did, but I'm going to say it again. 🙂 They just got their new spring collection in and it is TO DIE FOR! Everything in the store is perfection.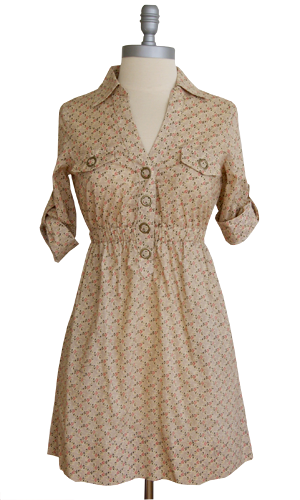 We want to feature their Snap Happy dress. It's knee length snap up dress that is 100% cotton and lined. It has and elactic waist and snap buttons. The pictures really don't do it or the lovely floral print justice at all. The fabric is quite nice and so versatile!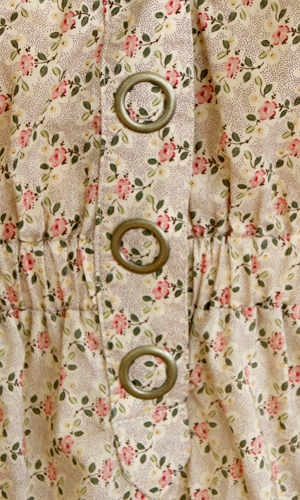 There are so many ways to wear this dress. Nerdy chic with tights, glasses, and boots. Or just by itself with heels or flats. Lunch out with the girls or dinner out with your main man, whatever you choose to wear this you'll be glad you bought this dress. It's perfection.
I would recommend that you go up a size larger then you normally would just so you get a perfect fit. 🙂 It really is a lovely dress that is very well made. Y'all have got to check Conversation Pieces out!
And the packaging? Every package comes wrapped so beautifully and with a special treat. Thatis what I call customer service! I felt so special when I got the package!!!
I am seriously thrilled with Conversation Pieces and we love every single one of their items. Check them out on the web at-Â www.shopconversationpieces.com