There are some trends that I wish would just go away. No, Â I wish that they would NEVER EVER come back. And here they are…….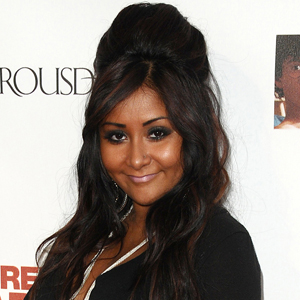 The Snookie Poof
Sorry Snookie fans, but I really dislike this girl. She's loud, rude, and spazzy. I'll take Marilyn Monroe any day over here. And the worst part? Girls all over America are imitating her cheap hairstyle. Do yourself a favor and skip the poof. Not only do guys think this hairstyle is unattractive, but you'll also make yourself look dumb in the process.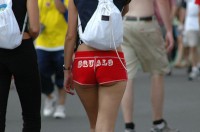 Too short-shorts
Unless you are working out, on the beach, or you live in the Savannah there is NO excuse for wearing itsy bitsy shorts. No excuse. NONE whatsoever.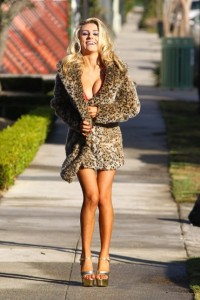 Extremely super high heels
I love me some heels but 7″ heels just make you look like a stripper or even worse, Courtney Stodden. Blech.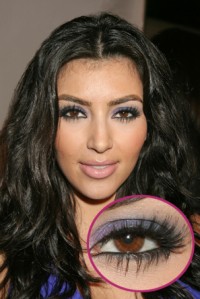 False eyelashes
Oh ick. It's one thing to wear mascara and it's another to wear false eyelashes. Not only will your man find them yucky, but they are a pain in your but to apply. Just skip them girls.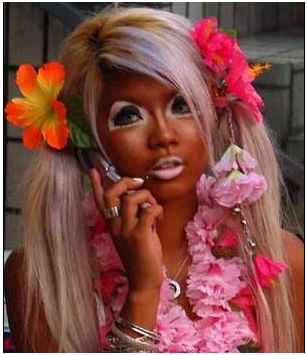 Spray tan
While we love using spray tan on our legs, we always use brands that don't streak. (Like Sally Hansen!) Skip the spray tan unless you want to end up looking like the cast from Jersey Shore.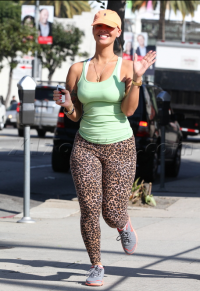 Jeggings/Leggings
I don't get it. I just don't get it. It's one thing to wear flattering jeans, but it's another to just outright wear super tight hooker like pants. UGHHHHHH! OMGOSH ladies please, spare yourself the embarrassing and wear a tunic with them!!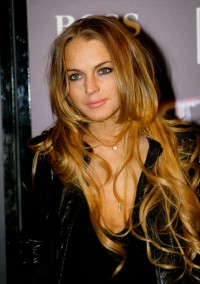 Hair extensions
Give me a break. You aren't fooling anyone. Hair extensions are cheap. Just grow out your own hair! It looks better anyways! And we all agree that natural looks better can't we?? 🙂
What trends do you hate and want gone in 2012??