The holidays are fast upon us! With so many things to do, you'll want to keep your look new and glamorous. Go from daytime gift shopping to evening celebrations with family. Love your hair this time of year with a variety of looks as seen on these celebs!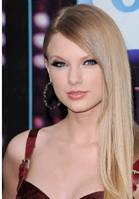 Taylor Swift shows the transition perfectly with this fun styles.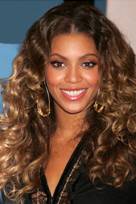 Beyonce knows how to switch up her hair style.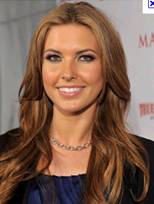 Audrina Patridge shows that a little change, can go a long way
Achieve these looks and many more with hair tools for the holidays from Amika! The possibilities are endless.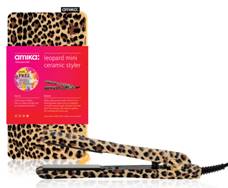 amika Mini Leopard Styler ($25): This small but powerful style features 100% ceramic plates. Ceramic radiates far – infrared heat that is much gentler on the hair, preserving moisture in the hair shaft and protecting the air cuticle from damage. The floating plates adjust as you style which allows you to go beyond straightening and create wavy and curly styles, and present tugging and breaking. Features: 100% ceramic styler with dual voltage for travel reaches 400 degrees. Perfect for bangs, touch-ups and face framing curls. Includes: Mini Leopard Styler &Obliphica with Argan Oil Treatment for frizz free and nourished hair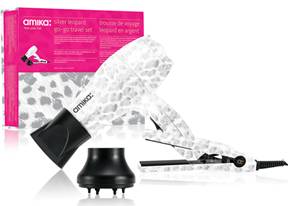 amika Silver Go-Go Set ($70): A perfectly portable mini ceramic styler and ionic hair dryer set. Ideal for overnight trips or as a companion to the gym, this travel-ready set features a mini 100% ceramic styler with half-inch floating plates that allow you to create professional hairstyles or do touch-ups on the fly. The ionic hair dryer harnesses the unique ionic and infrared properties of the tourmaline gemstone which eliminate frizz, static, and drying time while infusing moisture into the hair shaft. This small but powerful mini dryer is 1,000 watts. The styler heats up and is ready to use in 10 seconds and comes with a one-year warranty. Includes:  Mini Ceramic Styler, Mini Ionic Hairdryer, Mini Diffuser.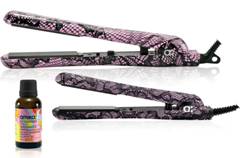 amika Sultry Lace Mini Maxi with Oil ($125): The stylers are 100% solid ceramic floating plates and heating elements, far-infared heat and negative ion technology. Can create straight, wavy and curly styles. Adjustable temperature. Engineered for all hair types.  Obliphica treatment is the ultimate nourishing and styling products. Feed strengths with vitamins nutrients while eliminating frizz and adding shine. Includes: Sultry Lace Ceramic Styler, Sultry Lace mini Ceramic Styler & Obliphica treatment.
 You can find these three products at: Sephora & www.sephora.com