Braids. They are EVERYWHERE! Red carpets, city streets, and this season's ultimate accessory is practical and pretty and can be styled in numerous ways, from a French braid to a fishtail and everything in between.
But, if you are like me you don't have hours to spend re-creating this chic trend like celebs Jessica Alba, Nicole Ritchie and Jessica Simpson. Thanks to braided extensions, you can ad boho appeal to your hair for less time AND money! 🙂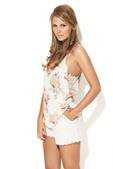 POP Clip-In Braid ($9: ULTA and ULTA.com): No weaving knowledge necessary—the POP Clip-In Braid is attached to a small pressure-sensitive clip that can be added to your own hair as an accent, or to a hair piece or ponytail.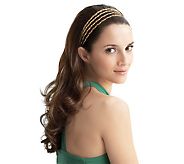 Hairdo 4-Braid Band Duo ($16: QVC.com): Say good-bye to bad hair days and hello to a brand new look with the help of these four-braid brands. Wear closely together for a smooth polished look, or separate them and go boho chic–either way, you'll turn heads.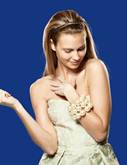 Dancing with the Stars Bellissima Braid Band ($10: Folica.com): This fishtail braided headband is easy to attach to any hairstyle to give you a fabulous hair accent in an instant.