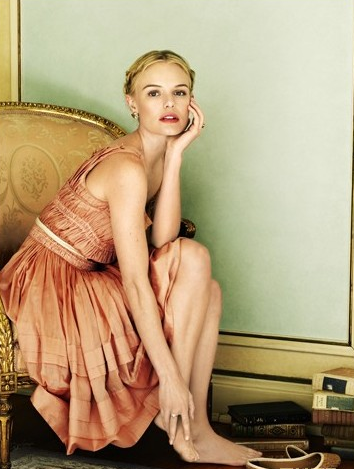 Cotton has tapped Actress Kate Bosworth to follow in the footsteps of Zooey Deschanel as the new campaign model. This means she will also be singing the theme song in the ads on television, which Zooey did splendidly during her turn ( click here to see Zooey's take on the song).
I'm enamored with Kate's work so it should be interesting to see her lighting up my television set with her gorgeous face and voice. Apparently Kate was an inspired choice, and according to the reps at Cotton is just what their target audience needs.
"We were looking for people from the movies who were really seen as young, female fashion leaders and Kate came to the forefront quite quickly with that kind of perspective," says Ric Hendee  Sr. Vice President of Consumer Marketing for Cotton.
Kate's singing debut will be featured on all major networks this Friday!
Are you a fan of the Cotton Ads? What do you think about Kate as the new Ambassador?
xox,
Andrea