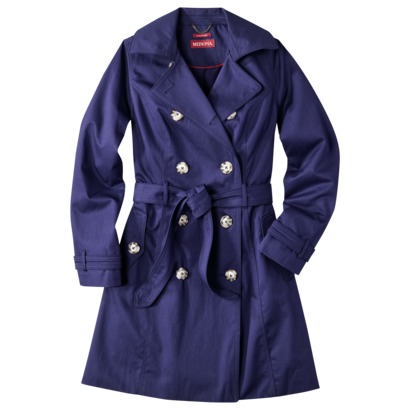 As the night's draw in and the temperature starts to drop, there's nothing to be glum about – especially when you can wrap yourself up in this season's latest trends and bid farewell to the summer in style.
Besides, a big part of Autumn/Winter 2013 fashion is all about daring to add a splash of colour to your wardrobe so you can carry a bit of that warm weather feeling around with you until the end of the year and when it comes to the festive season, it's time to really get glammed up.
Overhauling your whole wardrobe might seem like a large expense, but if you find yourself with some cash from some action on a bingo site like Big Brother Bingo or happen to have a penny or two (at this time of year, that's really lucky!), it's worth getting some key items to make sure your look fits in this season.
Here's our guide to autumn/winter 2013's must-have items and looks.
Channel your inner rockstar
This edgy style has been spotted on catwalks at both New York and London Fashion Weeks. Givenchy and Versace are just a couple of the luxury labels that featured models in tight leather pants and tops complete with zips and studs.
If you don't want to embrace the look fully, soften the punk/grunge look with a floral design jumper or demure silk top combined with a black leather skirt and biker boots.
Go square
Following on from the summer's hot monochrome print trend, tartan is taking over and about to explode on to the high street this autumn and winter season.
Skirts, trousers, coats, jumpers, tops – nothing is immune to a splash of tartan and the good news is that it comes in a range of colours so those who want to fit in this season will easily be able to find a shade that suits them. Go for bright and bold to add a touch of warmth to your wardrobe.
And while there will be plenty of high street labels stocking the style, for those who really want to stand out, it's worth splashing out on a quality designer brand – especially if you're feeling flush after a bingo win – as this timeless design is bound to come back into fashion again once this season's through.
Think big
Big is beautiful this autumn with pillow-sleeved jackets, billowing trousers and oversized coats a resounding message at both London and New York Fashion Weeks at the start of September.
The great thing about this style is that it makes cozying up in the cold weather incredibly easy as you can easily layer up under large jackets, coats and jumpers. Make sure you team the look with more tailored pieces to avoid it becoming unflattering and ill-fitting.
Go all out
When it comes to the festive season shiny fabrics, gold, silver, sequins and opulence are obligatory.
Now's the time to go all out and don your most luxurious purchases and to really stand out at Christmas parties, treat yourself to a makeover to match your outfit. This season super slick and androgynous looking hairstyle are in, but if you don't dare to go for this, try another trend for autumn/winter – low ponytails.