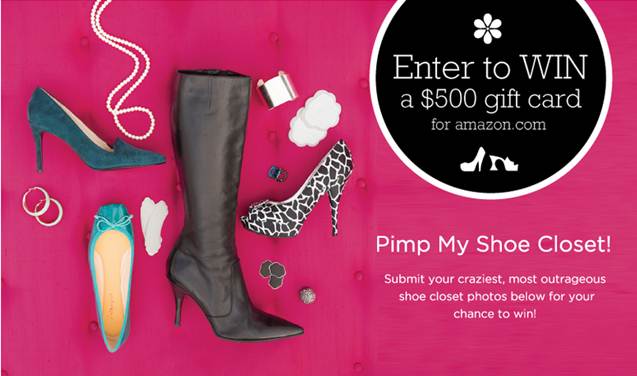 You can never have TOO many shoes, right? Well, it's time to make those shoes work for a living! They take up precious closet space and it's time to make them give back a little. Foot Petals wants to see your closet and how you store all of your shoes!
For the next 3 weeks you can enter to win a $500 gift card to Amazon.com just by uploading a picture of your shoe closet at www.FootPetals.com. Foot Petals will pick the top 10 pictures and then ask the public to vote for their favorite shoe closet!
I have over 100 pairs of shoes, but they aren't all in one closet so this is going to be a tricky endeavor for me to photograph! Is YOUR shoe closet worth showing off? Let us know!