Shopping Tips for Macy's Biggest Sales
It's time to start your holiday shopping ladies! But don't worry, it's going to be easy this year thanks to Macy's Holiday Gift Guide that has the best gift ideas to please your friends and family.
You might think that dad a tie or giving socks to your cousin are too cliché but it's actually the perfect time to get someone clothing or accessories that they wouldn't buy for themselves.
When you are trying to select the perfect gift this season, think about items that people wouldn't usually splurge on. Things like cashmere sweaters, leather gloves or jewelry make great gifts for the women on your list. Treat the men on your list to luxury items like a leather jacket or a cashmere scarf.
No matter which gifts you decide to buy, make sure you are getting the biggest bang for your buck! Make a Holiday Shopping budget and make sure you stick to it! Nothing can ruin your Christmas spirit faster than seeing your credit card statement.
Do yourself (and your checkbook) a favor by shopping big holiday sales like Macy's upcoming Black Friday sale and Macy's Cyber Monday holiday sale. You'll save big and stay in budget. You might even have a little money left over to get something for yourself!
Be sure to shop online during Macy's Black Friday Sale. It starts Thursday, November 22nd. Don't forget that you get FREE shipping on all orders over $99, everyday with no coupon code necessary. Then head to your local Macy's store for amazing deals that start midnight, Nov 23rd.
You can preview all of Macy's Black Friday holiday sale on their website right now. They have a great Black Friday Shopping List feature on their website that makes it easy to add the items you don't want to forget!
Here are a few deals you don't want to miss…
Deals On Stuff For Teens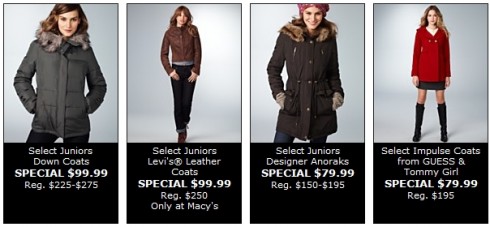 Deals on Jewelry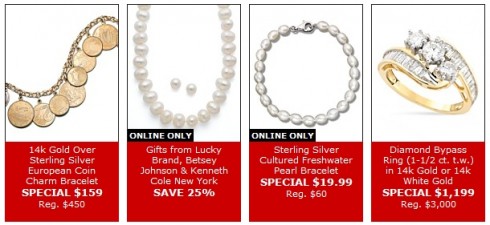 Deals on Handbags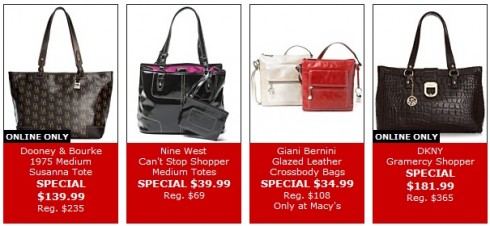 Be sure to mark your calendar for Macy's CYBER MONDAY specials that start online beginning Sunday, Nov. 25th and run until Monday, November 26th. It will be the perfect opportunity to round off your holiday shopping list. It's no secret that Cyber Monday is the last big sale before Christmas. Make sure you don't get left out in the cold! Get your holiday shopping done NOW! Then just sit back and relax while listening to Holiday tunes on the radio and wrapping all your gifts
We hope that you enjoy the holiday season and please leave a comment to let us know what YOUR best Christmas shopping tips are!