I love my cosmetics!  And I love eco-friendly/all natural makeup even more! So here is my list of mineral makeup must haves.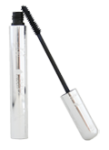 This mascara is really awesome! It goes on nice without clumping at all. And leaves your lashes looking long and full.
This blush leaves your pale cheeks looking nice and rosy. It has a nice powder substance. Be forewarned you need to apply this product with a blush.

This concealer is nice for when you want to hide imperfections. Athough, it does take a while to blend in.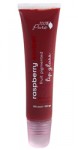 This lip gloss is SO nice! It has a yummy raspberry scent/flavor and isn't too sticky at all. It's perfect for everyday use as well as for a night out.
What are your mineral makeup must haves?