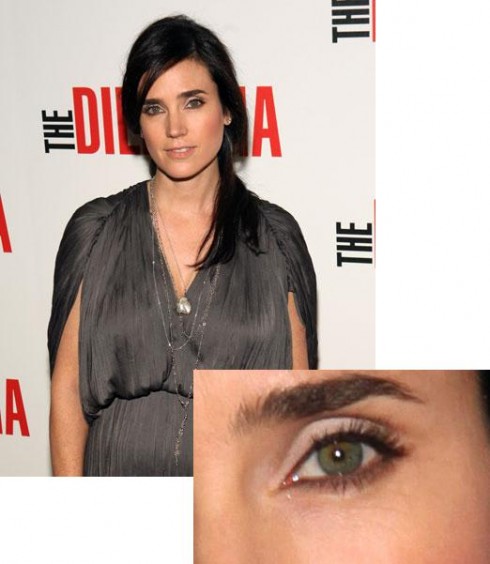 To get Jennifer Connelly's mysterious eye you'll first need a brown eye pencil and a black liquid liner. Notice? Her top and bottom lids are mismatched–she's got black on top and brown on bottom. What a cool trick right? I recommend CoverGirl Brow and Eyemaker Pencil in Henna Brown and the Almay Liquid Liner in Black.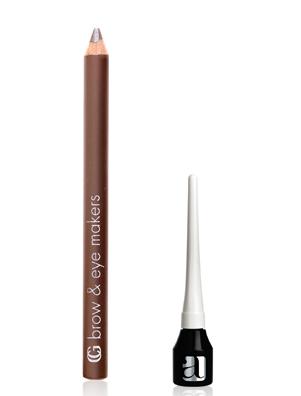 She's also got different textures going on. The brown is a pencil and the black is a liquid eyeliner. There appears to be some eyeshadow on top of the pencil on bottom so the contrast is a little more obvious. We think it's pretty sexy.
Of course, then she has some shading going on in her creases and whatnot, but it's really the eyeliner that steals the show. Try this trick at home and let us know how it went!