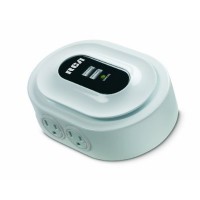 Never Be Caught Without Power — "RCA's Home Charging Station with Device Cradle will ensure that your portable devices are powered up and ready to go.  Two USB Charging Ports and four AC outlets accommodate a wide variety of products like smartphones, digital cameras, iPhones, iPods, gaming devices and more – turning any outlet into a charging station.  A hidden integrated cord wrap also keeps cables organized and out of the way, extremely helpful if you're sharing a small space with friends and family in a hotel room!  Pricing: 24.99; available online through Amazon."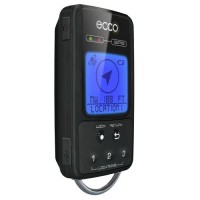 Go Anywhere and Never Get Lost Again — "Summertime is filled with trips to places that sometimes have you thinking – where did I park my car, how do I get back to my hotel, did I turn left or right at that trail?  Now, with just the push of a button, the Ecco Personal Tracker – the world's smallest personal GPS tracker – will lock in your location before you set out to enjoy some fun. If you get lost, simply press the return button and an arrow will guide you back to your starting point!  The best part is that this palm-sized tracker works anywhere in the world, even where cell phones don't.  Pricing: 69.99; available online through Amazon."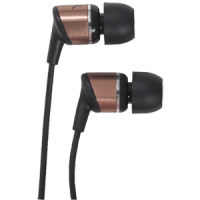 For the Budget Conscious Traveler — "Before you board the plane, you'll want to pack compact Acoustic Research's Noise Isolating Ear Buds.  These headphones are comfortable, lightweight and have a dual speaker designed for maximum sound – great for listening to music, watching movies and playing video games.  The ear buds are packaged in a hard-shell carrying case, designed for easy storage during transport, and also include replacement ear-tips.  Pricing: $39.99, available online from AudioVox Direct."
I received a pair of Acoustic Research's Noise Isolating Ear Buds for review.  I'm pretty sure I was about the last person on earth to get an iPod (not until March of this year!) and I've had trouble finding great headphones to pair with them.  Many are uncomfortable, discover sub-par sound, or let a lot of outside noise in.  I didn't even think of Noise Isolating Ear Buds, but they're the perfect solution!  The buds are comfortable and lightweight, a perfect unisex design, and great for exercising in crowded places (like a gym or park) or (as the title of this post suggests!) taking on vacation.
If you're not a big traveler or prefer to spend your money on lip gloss, all of these items would make great gifts – especially for the tricky to shop for men in your life!  Everyone can use the docking station, especially busy dads or boyfriends that have an endless supply of gadgets.  The Personal GPS is a great idea, too – I've gotten lost so many times in strange cities (NYC in particular!) and it would be amazing to have a little device that would tell me just how to get home!
Where are you traveling this summer?  What are your must have gadgets?  Share your plans in the comments!